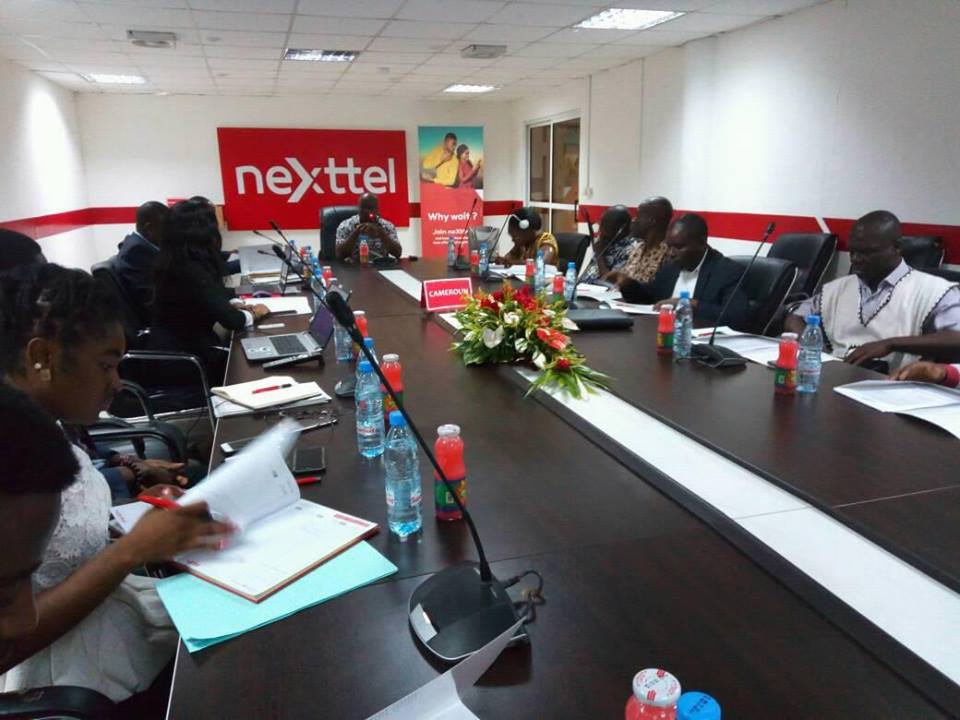 Douala,Cameroon-Friday March 23, 2018-7:30 PM Local Time (Cameroon News Agency) Cameroons leading Telecommunication, NEXTTEL Cameroun, will in the days ahead make available to  its over 4 million subscribers and newcomers, Nexttel Mobile Money which has been baptized and given the name Nexttel POSSA.
POSSA, commonly used in local parlance meaning purse is Nexttel's 'new baby' in partnership with United Bank For Africa, UBA Cameroon which according to the Deputy General Manager of Nexttel Cameroun, Bayi Moise, has come to make digital economy not only successful but also make a radical positive change with financial inclusion, a means of rejuvenating the economy.
In a Media Forum held in Douala Friday March 23, it was made known that, Nexttel Cameroun and UBA's partnership is based on a shared vision of broadening access to financial services in Cameroon through mobile technology and fostering financial inclusion.
Nexttel Mobile Money POSSA, is an extension of the company's prioritization of undeserved communities and making mobile technology accessible and UBA's commitment to a vast network of representatives and services.
By introducing Mobile Money called POSSA, Nexttel Cameroun aims at creating an essential everyday tool that is always in reach and makes the life of the customer easier, much like a wallet or a purse.
The name POSSA, which captures the inter-generational and broad socio-economic relevance and functionality is just perfect for users to transfer money, top up their accounts(cash in), withdraw money(cash out), settle bills, pay merchants,buy airtime and make bulk payments.
Presenting Nexttel's Mobile Money project, the company's Director of E-Commerce  Adam Abdu Isa said the two institutions, UBA and Nexttel have worked out every measures to make sure that the service is secured. He said Nexttel's Mobile Money called POSSA will definitely increase access to financial services which at the moment stands at only 12% following a 2015 studies.
Bank of Central African States, BEAC has already given the go-ahead after financial house giant UBA, stood as Nexttel's partner , by so doing, Nexttel and UBA are working in all legality, it was revealed.
Nexttel Mobile Money POSSA will be launched in the days ahead and expected to cover 85% representing company's network connectivity in Cameroon, it will be circulated by Nexttel's 84 partners/distributors in 78 in house commercial agents with the help of its 1300 BTS and 15,000 optic fibre .