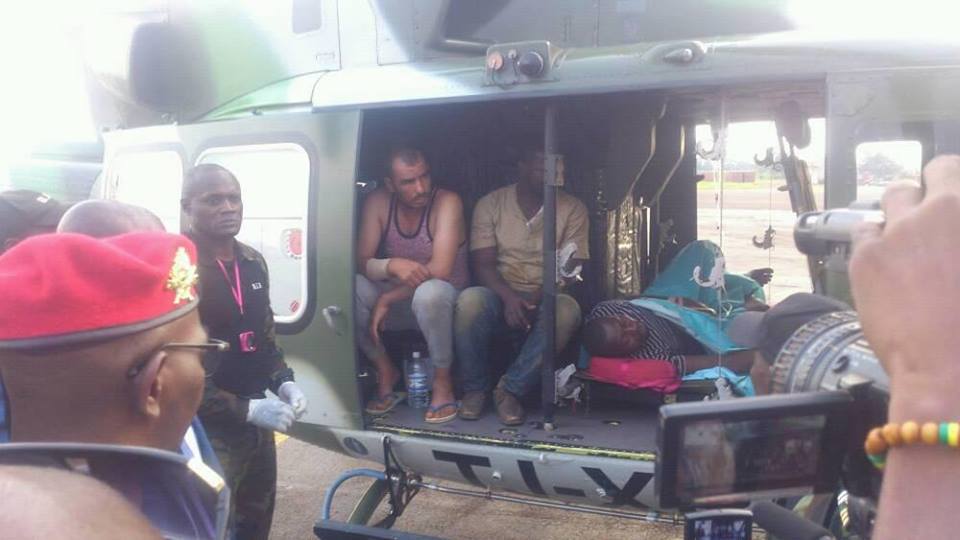 By NFOR Hanson NCHANJI
Yaounde,Cameroon-Tuesday March 20, 2018-5:39 PM Local Time (Cameroon News Agency) Cameroons Communication Minister and government spokesman, Issa Tchiroma Bakary has revealed that members of defense forces have in a special operation Tuesday morning, freed three workers of a Tunisian construction company, SOROUBAT, who were abducted last March 15 in Meme division, in the South West region.
In a release signed by Mr Bakary who has been out of scene for close to one month after he reportedly suffered a malaise, though debunked by his party, indicates that out of the three men, one was a Tunisian Engineer and two Cameroonian Technicians.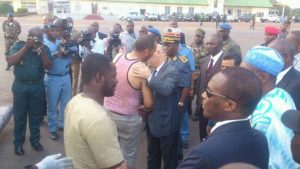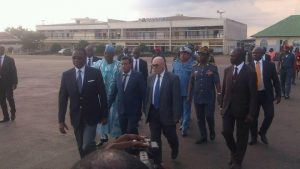 Cameroon and Tunisian deletion receiving former hostages
The release also stated that defense forces retrieved the corpse of an expatriate , Khaled Tinsa, who was killed while in captivity.
The Minister of Communication also added that Four Ambazonia fighters were killed in the operation.
Isaac Tchiroma Bakary has on behalf of President Paul Biya extended sympathy to the family of the deceased and Tunisians in general.
He reiterated that defense forces are determined to capture those who perpetrated the act and bring them to justice.
The former captives were received at the military military airbase in Yaounde by delegation of the two countries.
Picture credits- Bau Ngoh Francis
If you like our updates, you can support us to enable us go further in our work. Support us now on +237 679 700 696 on mobile money or call for details. Thanks