Front page
Health
Natural Medicine Remains Best Option To Our Health Needs -Dr. Ambuyibda Baba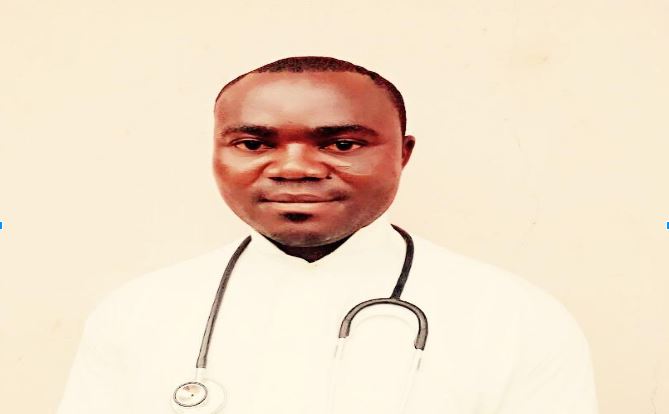 YAOUNDE,Cameroon-Friday June 29, 2018-8:30 AM Local Time (Cameron News Agency) Yaounde-based traditional practitioner, Dr. Ambuyibda Baba, has said natural medicine remains vital in solving the health needs of Cameroonians.
The Nigerian-trained tradi-practitioner, who is founder of the God heals Naturalist Clinic –Cameroon, was speaking in briefing in Yaounde Wednesday.
"Most of people die out of ignorance because most do not believe that traditional medicine has nice Phyto-substances that can heal them. Secondly, the cause of illness is all about the things we eat, our lifestyle et al. Most of these things that we eat damage our health, that is why we encourage people to consider natural health as option to their problems", Dr. Ambuyibda Baba explained.
He said he was inspired to set up a Naturalist centre in Cameroon after practicing in Nigeria for several years.
"I studied natural medicine in Nigeria from Green Centre Academy. There we deal on natural substances, supplements and others," he told The Guardian Post before disclosing symptoms of the various domains which his clinic takes care of.
"Itches and rashes at the private, itches all over the body, or rashes at any part of the body, abundant discharges, painful urination or burning sensation, pus coming out after urination, chest pain, waist pain, stomach bite or stomach grumbling, constipation, hard stool, stool mixed with mucus or traces of blood stool, anus coming out or swollen anus, anal itching, headache, bitter mouth, yellowish urine, shivering, joint pains especially the knees, swollen legs are some of the symptoms of the diseases that we handle," he said.
Before returning to Cameroon to set up his clinic, Dr. Ambuyibda Baba undertook studies on Complementary and Alternative Medicine from where he successfully validated courses including, Traditional and Alternative Medicine, Herbal medicine, Natural diagnostic methods/use of Quantum Magnetic Resonance body analyzer, Traditional Chinese Medicine ,T.C.M and Acupuncture, Physical/Acu-therapy, Traditional/Alternative Medicine & Law, Human Anatomy and Physiology and Nutritional Medicine/Fruits therapy. 
He worked with Divine Heals Medical Centre of Nigeria and God Heals Acupuncture and Alternative Medical Centre of Nigeria before the founding of his God Heals Naturalist Clinic Cameroon.  The Yaounde clinic situated at the Carrefour TKC neighborhood specialist in five main domains including; Sexually Transmissible Diseases, STDs, Gastritis/ulcers, Hemorrhoids, Typhoid and malaria fever, Rheumatism/Arthritis and gout.
First Published, The Guardian Post Daily