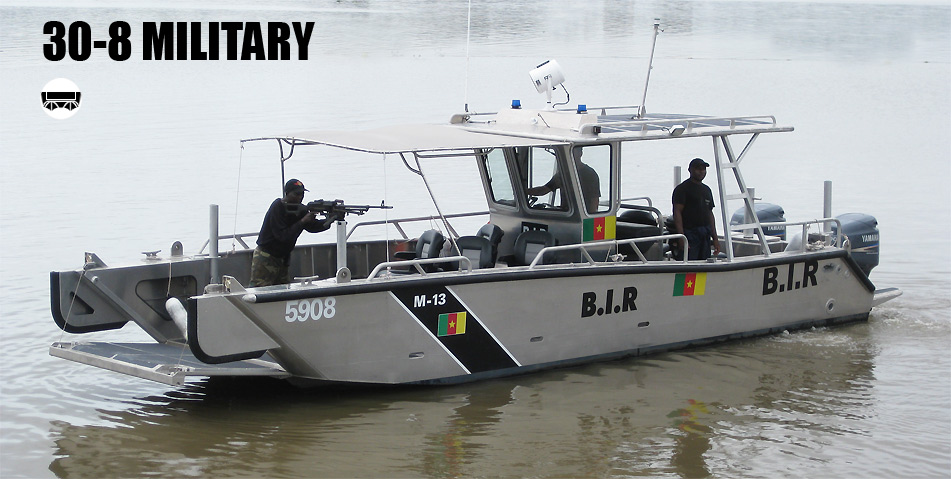 Douala, Cameroon-July 28,2017-7:30 AM(Cameroon News Agency) The President of the Republic ,Paul Biya has signed a decree Thursday instituting Friday 28 and Saturday 29 of July as National Mourning days for the elements of the Rapid intervention Battalion, BIR and civilians who perished in water when their boat capsized off the coast of Debunscha.
The funeral ceremony which started Thursday night will end this Friday with military honors at the 201 Naval Base in Douala.
Minister Delegate at the Presidency of the Republic in charge of defense, Joseph Beti Assomo will represent Paul Biya in the event.
The boat, MUNDEMBDA, which left the National Shipyard annex in Mokundange, Limbe two subdivision, en route to Bakassi with 37 persons on board lost contact with base around 6am on Sunday July 16, 2017.
After the radio contact was lost, Limbe Naval base team immediately launched a search operation. Sunday afternoon the ministry of defense holds an emergency meeting and made an official statement revealing they were 37 soldiers and civilians were on board.
A crisis committee was created upon instructions from President Paul Biya, Jean Baptist Bokam in charge of National Gendarmerie was heading the committee.
On Monday July 17, 2017 the government announced three soldiers were saved from the sea but search mission for others seems futile.
Col. Badjeck in charge of Communication at the ministry of defense on Tuesday July 18, 2017 said the boat had been spotted deep in the waters and that rescue team was deployed to the area.
But before Tuesday, the European Union had already sent condolence message to the Cameroon government for the lost of the soldiers and civilians. It was therefore evident they had died.
Progressively their bodies were being retrieved from the Mundembda and kept in confined environment for handing over to the respective families after Friday's military honors.
Amongst them was a newly appointed Lieutenant Colonel Mussa who was heading to the Bakassi peninsular to take over service.
Majority of the soldiers were young men in thief late 20s.
Full Names of those Onboard MUNDEMBA
NDEDI MOUANGUE ARNOLD LT
2°USIM BIR SURFACE 656166498 661767934 EQUIPAGE BATEAU MUNDEMBA
MELONGO GUY HENRI CIVIL / / CDT MUNDEMBA 696787655
FOWUJANG ERNEST CIVIL / / ELECTRICIEN 675171089
NKOA NKOA PATRICK CIVIL / / MECANICIEN 699852162
NDOUMOU GABRIEL ALAIN CIVIL / / MATELOT 699599452
LIBONG JOSEPH CIVIL / / MATELOT 675832784
OKOMO NTSHE PAULIN YVES SGT T07/9682 CSSMC EM FBC / CDT EN 2nd MUNDEMBA 693474149
SOULEYMAN SEIDOU SGT T09/10778 CCS BIR SURFACE / MATELOT 698907199
ONDOBO ZOLO ZACHARIE II C/C T11/015341 3°USIM BIR SURFACE / MATELOT 656153206 SERVICE DE GARDE MUNDEMBA
FOTSO TENDA LAURENT SAMSON C/C T11/014696 2°USIM BIR SURFACE 675766758
DAAMO TCHEBE 2°CL T14/21489 2°USIM BIR SURFACE 694783859
GOUINA JONAS 2°CL T14/21797 2°USIM BIR SURFACE RESCAPE
EBENDA MVONDO DOMINIQUE 2°CL T14/21603 2°USIM BIR SURFACE 651194141
HENDJENA HENRI 2°CL T14/21843 2°USIM BIR SURFACE 690696227
BISWE JEAN 2°CL T14/21434 2°USIM BIR SURFACE RESCAPE ELEMENTS D'ESCORTE MUNDEMBA
KODJI ANDRE C/C T11/014844 3°USIM BIR SURFACE 678420394
KINFACK TSHOUADJO MIKAYEL 2°CL T14/21935 3°USIM BIR SURFACE 656222483
MBAILASSEM ARNO 2°CL T14/22048 3°USIM BIR SURFACE 695636798
MBOPDA TIAM BRICE PROSPER 2°CL T14/22102 3°USIM BIR SURFACE 697686650
NGU EUGENE AKOSUNG 2°CL T14/22341 3°USIM BIR SURFACE 698140559
BOLO DYLANE NARCISSE 2°CL T14/21446 3°USIM BIR SURFACR
RESCAPE PERSONNELS PASSAGERS DIVERS ENTRANTS
MOUSSA LT-COL / / BIR DELTA 696153912
TSAFACK S/LT / / DIV SEMIL
D'AMPENGUE ADJ / / 25. 4. MVONDO SGT / /
OBAH BETI SGT / / BATLOG BIR / CHAUFFEUR BENNE BIR
ELOUNDOU NKOA SGT / / BATLOG BIR / CHEF DE BORD BENNE BIR
LEMOFOUET CELESTIN SGT / / BATLOG BIR / INFIRMIER
AYAFOR ERIC CIVIL / / CHAUFFEUR BENNE
FOBANG EMMANUEL CIVIL / / MOTORBOY BENNE
DANWANG CELESTIN CIVIL / / ATELIER NAVAL
MOUCHE FRANKLINE CIVIL / / MOTORBOY BENNE
CHIEWIE ATANGANA PATRICK CIVIL / / CHAUFFEUR BENNE
ABERIKA DAMASIUS FRU CIVIL / / CHAUFFEUR BENNE
NGAIBE CIVIL / / 36. 15. AYIBA MPANDE SGT / / BIR DELTA
BABELEMY ARMEL GPX 2 / / POLICE CAMEROUNAISE DELTA (PCD)