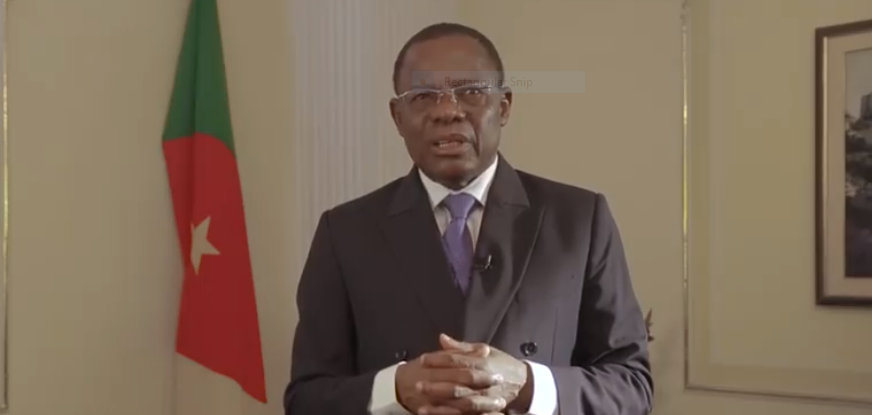 The Interior Minister of Cameroon, Paul Atanga Nji, in a release on April 7, 2020, said funds collected by any organization or political party without following the law should be halted without delay. Consequently, the 'Survive Cameroon' initiative of the Cameroon Renaissance Movement party will have to stop as government exercise muscles, but Maurice Kamto of the CRM party says he had predicted such a move from the government. The Chairman appointed to manage these funds, Christian Penda Ekoka has urged the Ministries of Finance, Interior and Health to send representatives to the management board. Will the bankrupt government cover her eyes and collect these funds which they described as illegal?
Reacting to the outing of Interior Minister, Professor Maurice Kamto said,
"But, I do not lose sight of the fact that for lack of having thought and launched this Citizens' Initiative, and faced with the vacuum created by the absence of Mr. Paul BIYA, the regime could be tempted to do everything to ensure the failure of this initiative."
Minister Atanga Nji in a two-page document recalled that President Paul Biya has made great efforts to fight against the COVID-19 by putting in place strict measures through the Prime Minister, Dion Ngute, and disbursing the sum of FCFA 1 billion. Any other initiative in case of crisis and or catastrophe, Atanga Nji said, must be within the law of 83/002 of 21 July 1983 and the decree of 83/1131 of 14 August 1985, stipulating measures to take before embarking on public contribution initiative.
Following these laws, Paul Atanga Nji has asked that all accounts relating to collection of funds be shutdown and the initiators should report to the Prime Minister who is the only competent authority to collect funds.
But the 'Survive Cameroon' project is still surviving, by Tuesday night, the GoFundMe had reached over 300 000 Euros.