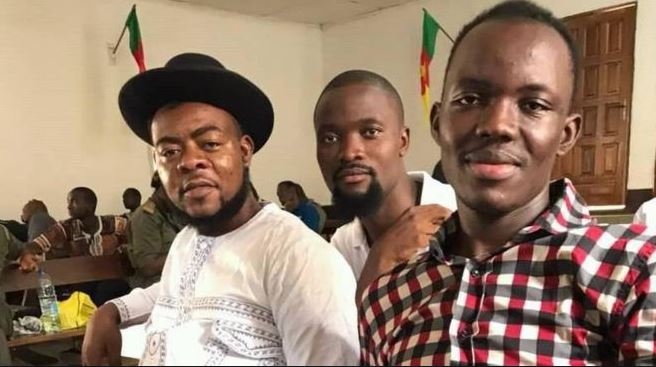 YAOUNDE,Cameroon-Thursday May 24, 2018-7:30 PM Local Time (Cameroon News Agency) The Yaounde Military Court has Adjourned the case against coffin revolution leader, Mancho Bibixy and six  others to Friday May 25, where for the umpteenth time, the verdict is expected to be delivered.
On-the-spot report from a credible source says the Defense Counsel led by Barrister Emmanuel Simh, sitting in for Barrister Ben Muna as lead Counsel, has told the Judge, Col. Abega Mbezoa to use her conscience when passing out Judgement Friday.
Barrister Simh said the detainees have braved the odds throughout their detention period describing them as patriotic Cameroonian youths.