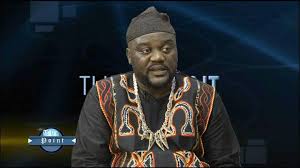 LIMBE,Cameroon-Monday April 23, 2018-4:49 Pm Local Time (Cameroon News Agency) The Victoria Electoral District Chair of the Social Democratic Front Party,  SDF,  Ndenge Godden Zama, has called on the National Executive Committee, NEC,  of the party to review its decision  to participate in all national elections no matter what. He was speaking in a phone interview with CNA, in reaction to the just released resolutions of the NEC meeting which took place in Bamenda.
The District Chair said the position of the party to continue participating in elections was extremely thoughtful at the time but needs to be reviewed and modified to meet the demands of today.
He further reiterated that a large percentage of the electorate for the Senatorial elections in the South West region were disenfranchised by no fault of theirs and that in any future elections a large majority of Cameroonians would be unable to vote if a peaceful resolution is not found to the current Anglophone crisis.
The fire spitting District Chairman insisted that the government seems to be taking advantage of the fact that the SDF would not boycott or disrupt elections that is why they are pushing forward with the agenda and abandoning peace efforts.
To him, emphasis should be put into peace building and dialogue and a fast deescalation of the crisis before the few peaceful spots in both regions also join the bullet festival.
Asked if he was calling for boycott of upcoming elections , the erudite Chairman responded by saying "How can we boycott elections we are sure to win, we have a candidate that is capable of ending the 36 year old regime of Paul Biya, it is a perfect opportunity but we must ensure there is peace before we go into elections. We have 200000 or more people displaced within and without the national territory many sleeping in bushes, how can we hold elections in these conditions. We must prioritize the peace efforts if the government insist of going on with elections without dialogue then we should use every means within our disposal to ensure the elections are delayed."
The Chairman concluded by saying that the Cameroonian nation must move forward even if Biya seeks to send us back into the stone ages. He lamented why there are is no electoral calendar for elections this year when we are already in April, to him the biggest problem in Cameroon is that voting age does not give privilege to 18 year old Cameroonians to vote and choose their leader but they are recruited and sent to war zones.
"Many people under 21 have sacrificed their lives for this nation but they are denied the right to vote by their own government,"  he concluded.
CNA is the leading online news outlet in Anglophone Cameroon, continue to support us on  Mobile Money or call 679 700 696, we will break boundaries and bring to you fresh and valid information for your consumption.