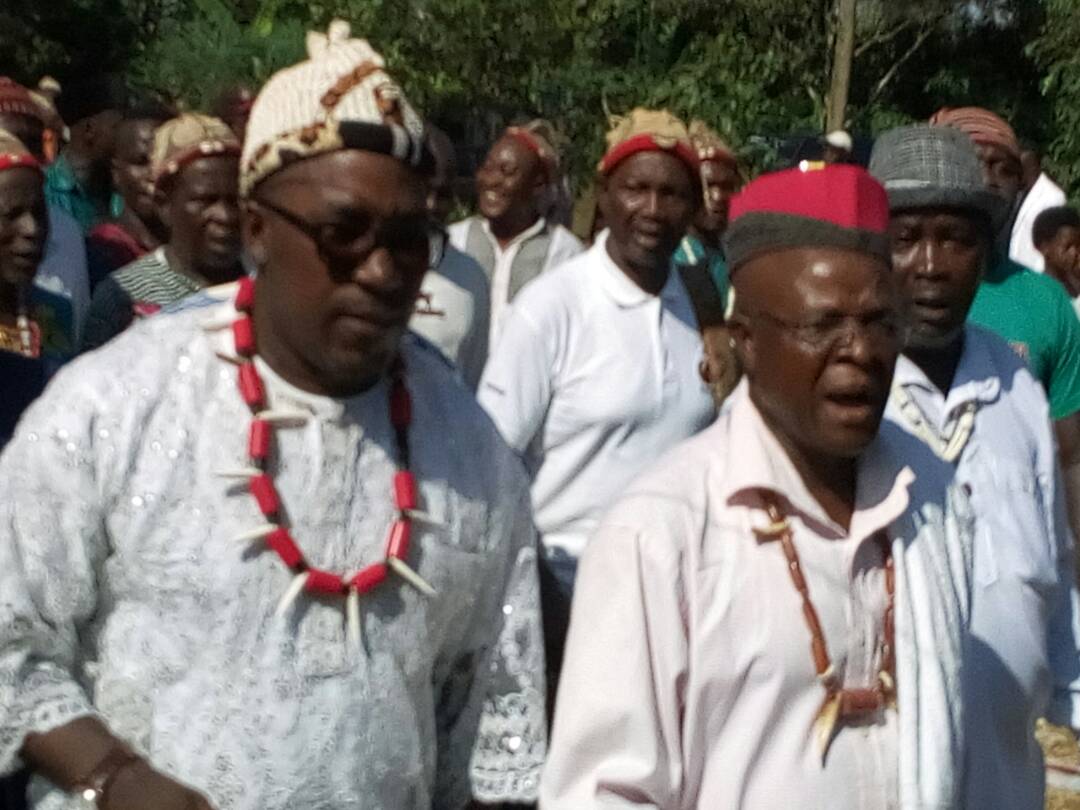 By NFOR Hanson NCHANJI
Mamfe, Cameroon-Sunday September 10, 2017-9:00 AM Local Time (Cameroon News Agency) The ceremonial ground at the Bakwele village in Manyu division, South West region was full to capacity to welcome the son of the land, now prolific figure, just fresh from jail, Barrister Agbor Felix Nkongho.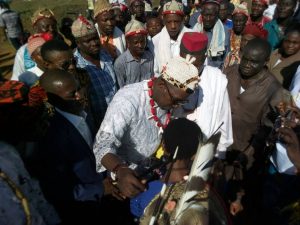 Sessekou Barrister Agbor Nkongho in middle with red beats
The President of the outlawed Cameroon Anglophone Civil Society Consortium, CACSC, was given the title of Sessekou, an Ekpe title which now gives him the power to talk on equal terms with elders.
The event was organized to officially welcome Barrister Agbor who was recently released after spending 8 months in jail at the Kondengui maximum prison who allegedly trying to destabilize Cameroon during the peak of Anglophone crisis.
The president of Fako Lawyers Association, FAKLA, with emotion thanked the traditional rulers of the land, elders and the entire Manyu people for the love, care shown to him while he was in jail and promised he will never let them down.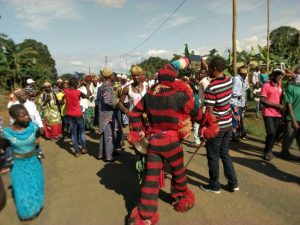 Masquerades displaying at the ceremony 
The Sessekou title is the most privilege in the Manyu land and can be obtained through three ways; by birth, by prowess or by achievements that benefited Manyu land and by purchase of their own Ekpe (e.g. Hon. Chief E.T. Egbe, Bachuo-Akagbe and Late Sessekou Dr. G.S. Tabeson of Bachuo-Ntai)
Sessekou symbolize industry, consistency, tough mindedness, patience, dependability among others.It is believed that to become one you must have fought with a Tiger in the secret forest.