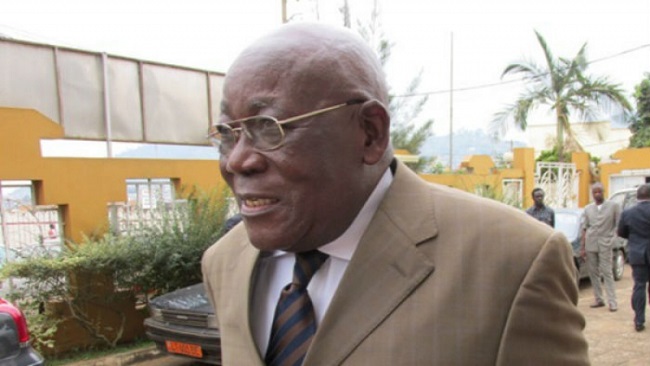 Few days ago some documents circulated on social media signed by some persons representing the Association of Patriarchs in Mfoundi, Centre region of Cameroon. In the three page documents with five signatories, the Patriarchs are calling on President Paul Biya to release their BETI brothers who are languishing in jail for embezzling State funds. They based their arguments on the recent decision taken by President Paul Biya to release Anglophone leaders and others arrested during the Anglophone crisis.
Cameroon News Agency after carefully going through the release can independently write that the Patriarchs have just made a mockery of the Anglophone crisis by comparing front liners to embezzlers who have crippled the country's economy.
According to the Mfoundi Patriarchs Anglophones who burnt State emblems and destroyed properties only benefitted from the magnanimity of the Head of State, because their crime was  hideous than the BETIS who embezzled.
By comparing these two crimes which have nothing in common, the Patriarchs have just created one of the worst crime which should land them in jail. The Anglophone crisis concerns two regions, a culture, an identity of a people and not a tribe like the BETI.
The Anglophones who were released had nothing to do with State emblems and so should not be used as example.
The Anglophone problem is real and even emanated from the thievery perpetrated by majority BETI in Government who have embezzled huge sums of money thereby paralyzing development projects in Cameroon.
If huge sums of money had not gone to private pockets, the roads in Bamenda would have been tarred; intermittent power failure would have been history.
If huge sums of money were not siphoned by the BETI majority in government, water scarcity would have long been eliminated.
If huge sums of money were not hidden in private accounts, children would have good schools, good hospitals, live god live.
If the socio-economic life was better, Mancho Bibixy, the coffin revolutionist will not be in jail, because there would be nothing to ask for.
But just a few BETI have embezzled almost the budget of Cameroon for one fiscal year leaving and their Patriarchs are today asking for their release. The same people who have brought the country on its knees do not deserve release.
CNA is of the opinion that their assets be seized and reimburse in the public treasury and all those calling for their release arrested and jail for supporting corruption, embezzlements contrary to the preaching of President Paul Biya on need for rigor, morality and integrity.
Are we Together!!!