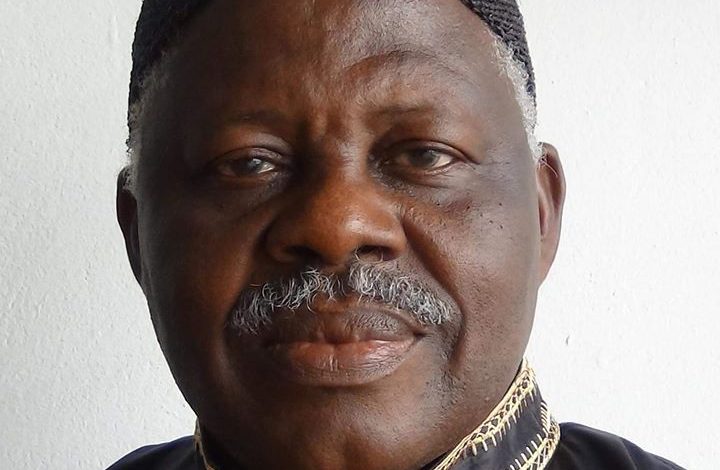 His reaction is based on a recent order signed by Interior Minister, Paul Atanga Nji, ordering the management of the Afriland First Bank close the account of 'Survival Cameroon', a project created by Cameroon Renaissance Movement President Maurice Kamto, against COVID-19.
April 13, 2020
WHETHER MINAT ACTED ULTRA VIRES
Some lawyer said on a local radio station this morning, April 13, 2020, that the letter of MINAT to Afriland First Bank, ordering the closure of the account of Cameroon Survival is manifestly illegal and can be qualified as ultra vires. He added that, even as the act is manifestly illegal, administrative DECISIONS are automatically enforceable; subject only to be challenged in the court of law…
With much respect, these statements are, to say the least, manifestly at variance with the law within our reach.
In the first place, what the learned lawyer referred to as DECISION is inconsistent with that term within the definition of DECISION in the Civil Law. A letter grossly falls short of an administrative decision that can be said to be automatically enforceable. Even more so is the letter in issue which is like a mandatory injunction – an extra-judicial mandamus.
Again, there is the general principle of law that a person is in the right to disobey an illegal order. By the Camerounese criminal law, the civil servant issuing such illegal order is liable to be prosecuted for the offence of oppression.
And if, admittedly, MINAT did act ultra vires, then of course, what the lawyer referred to as DECISION is null and void. It never can be over-emphasized that what is ultra vires is, ipso facto, null and/or void! How, at law, can what is null and void ab initio be AUTOMATICALLY ENFORCEABLE? Even if there were an arguable case that the act is POLITICALLY correct, the act is LEGALLY wrong; with the result that a member of the legal profession would, ordinarily, not be heard to subscribe to, let alone, countenance.
There can be nothing more dangerous and crude than to hold and/or lead the laymen to hold that it is competent of civil servants outside of the judiciary to usurp judicial functions that cut across all guarantees of fairness and equity. To flow with it would be tantamount to promoting iniquities. For instance, some civil servant could corruptly and wickedly write a letter tomorrow that a family should be ousted from their own house in favour of some other person. By the doctrine of AUTOMATIC ENFORCEMENT, that family would be thrown out without more!
THAT'S JUNGLE JUSTICE AT ITS PRIME!
The tradition in every organized society is that differences between persons should be heard and determined by the judiciary. We are still to be appraised of the law that gives MINAT all-pervading powers that circumvent that legal realm for the peaceful resolution of differences between citizens.
MR. LAWYER, I beg to differ with your legal proposition of AUTOMATIC ENFORCEMENT. As you did explicitly affirm, the letter of MINAT to Afriland First Bank is MANIFESTLY ILLEGAL – not just ULTRA VIRES – and is, by necessity, null and void, and of no legal effect.
WHAT IS NULL AND VOID IS UNENFORCEABLE
WHAT IS NULL AND VOID IS SIMPLY IGNORED!
IT IS SUBMITTED!