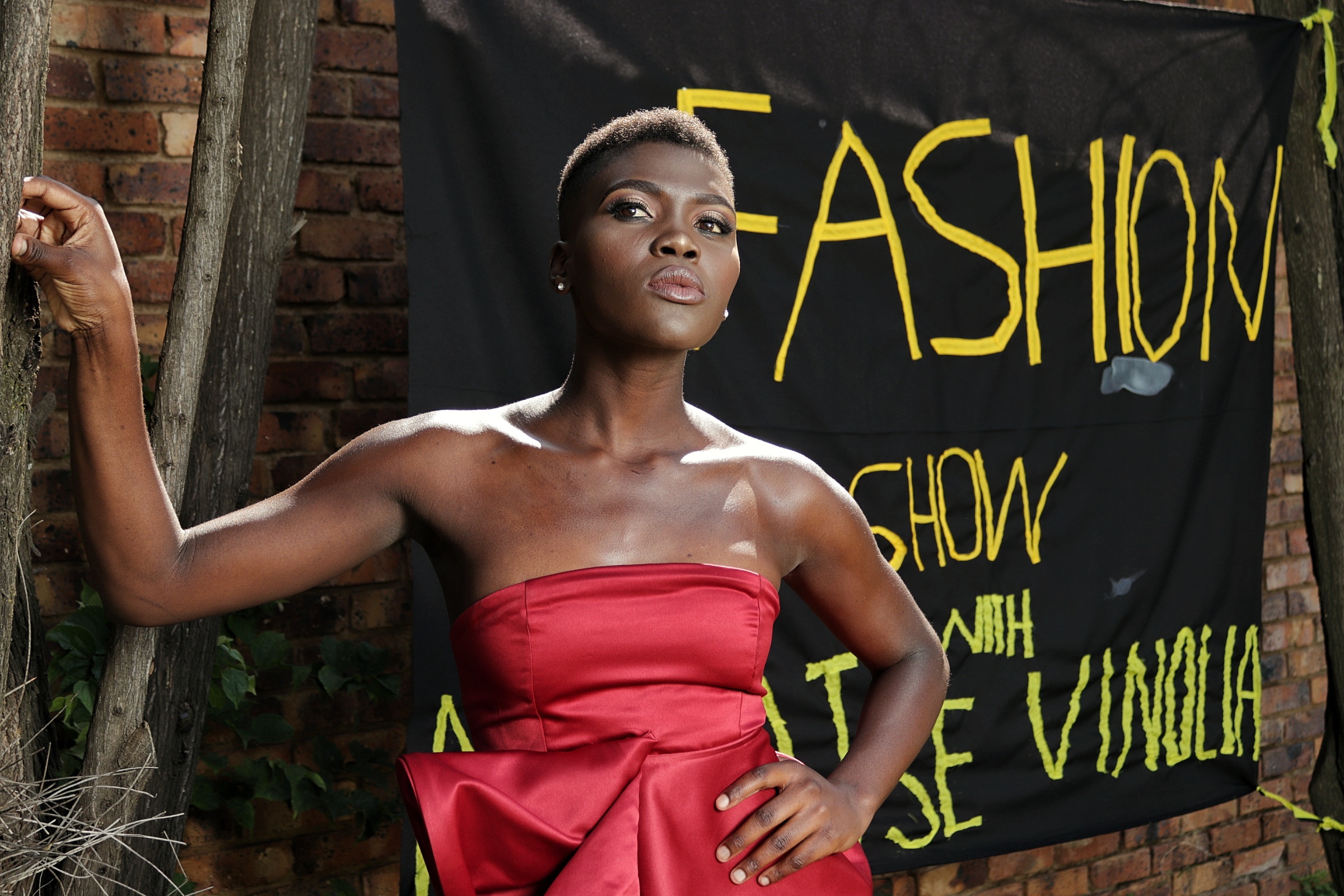 A young South African model, Malapane Ntebatse Vinolia, has told CNA that growing up as a young dark skin African child has been challenging in the society in which she lives. The Tshwane University of Technology graduate says due to hard work and determination, these challenges have today been transformed into laughter, sunshine and accomplishments.
She narrates, "Growing up life has always been hard for me because of the colour of my skin, I never used to have a sense of belonging, I would always get mocked because I have always been a different child. Life at primary was hard, I was constantly bullied, and the same thing happened at high school, although I have always been a smart girl. Growing up in Bolobedu Limpopo hasn't been the easy thing for me, I never used to understand why I was this way I am."
Her determination to succeed pushed her to excel in her career and education. "Well I passed my matrix with flying colours and moved to Jo'burg, I have always wanted to be a model but with the low self-esteem I was afraid. And how people would mock me and make a joke out of me and my skin tone, I gained my self-confidence bit by bit, and enrolled with Tshwane University of Technology. I studied Events Management, I have recently opened my own event company that host annual fashion shows, I came up with this concept because I'm a model with talent." She said.
"South African designers, makeup artists, photographers are good at what they do but problem is that they don't have the right models to sell for them, that's where my company comes in. I want to be a voice to the young girls in the villages that success is a diverse thing and every child is able, their skin color doesn't define them, every child is destined for greatness. I graduated last week too, I'm doing so well for myself, I want to share my story with the world and give hope where there's no hope, give light where there is a darkness. If a girl like me could make it out of a village, it is possible. I have also worked with House of Perris in the United Kingdom, I'm their brand Ambassador here in South Africa." Vinola narrated her success story.
"This is a beautiful skin. It should always be embraced, and I'm proud of it. I want to inspire kids all over Africa that doesn't matter if you were born in the villages, success is diverse, and they can achieve and be anything that they want to be in life." She assured.
Contacts:
Fashion Show With Ntebatse Vinolia
Email- ntebatsevinolia@gmail.com
Facebook: Ntebatse Vinolia
Tel/ WhatsApp: 0711353067