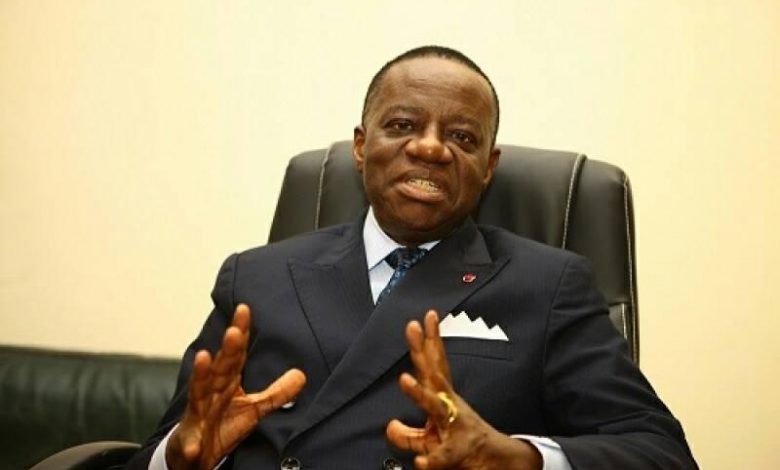 Minister and Spokesperson for the CPDM, Professor Jacques Fame Ndongo, has said that the Cameroonian people will not follow Mr. Kamto over what he described as nagging and mind-blowing adventure.The member of the government, as has become a habit, reacted to the declaration of the CRM leader Maurice Kamto April 09th 2020, over COVID-19 fund.
"The five faults of Maurice Kamto" is the title of the text published by Jacques Fame Ndongo following the declaration of the leader of the CRM on April 9, 2020. The first untruth, says the Minister of Higher Education, is the fact that the opponent claims that Paul Biya is a deserter…. "The Head of State is indeed in Etoudi. He presides over the destinies of Cameroon," said Prof. Ndongo.
The spokesperson for the Presidential party considers that Mr. Kamto has not received a mandate from the Cameroonian people to launch a fundraising operation to fight against COVID-19. As for the opponent's assertion that the Cameroonian people are abandoned on their own in the fight against the pandemic, the member of government replies once again that it is false.
Finally, he maintains that his former government colleague violated the laws and regulations of the Republic by launching his initiative.
In conclusion, writes Mr. Fame Ndongo "The Cameroonian people will not follow Mr. Kamto over the precipice … What a nagging and mind-blowing adventure! "