Front page
Politics
Heal and Rebuild, Stand Up For Cameroon Attempts Solution To Anglophone Crisis.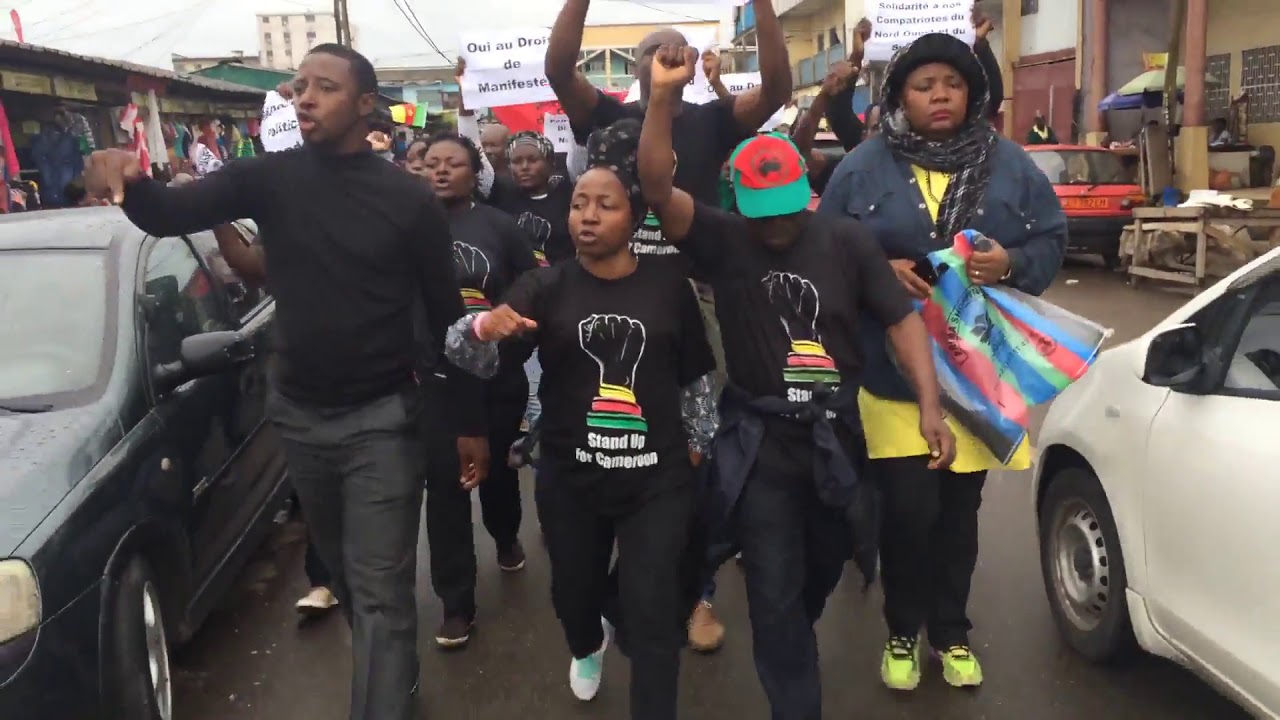 By NFOR Hanson NCHANJI
Douala, Cameroon-Saturday December 30,2017- 3:00 PM Local Time (Cameroon News Agency) Members of Stand Up For Cameroon, an organisation grouping some political opposition parties have urged the Government of Cameroon to embark on a positive and inclusive dialogue to solve the Anglophone crisis. 
Grouping in Douala, members of CPP, UPC and UPC-MANIDEM all agreed that there  is need to cure and reconstruct Cameroon because the system is bad, the justice system they said has been blackened as people are arrested without charges.
"In order to  Heal and Rebuild , dialogue they say should be sovereign and inclusive including the secessionist because they have proven that they have a good hold of the two regions", Kah Wallah of CPP said.
Members of Stand Up for Cameroon  also held that dialogue must be participatary, from base to top.
Dialogue they insisted should be facilitated by independent personalities, neither those who are in power nor those who want to ascend power.
They all agreed that the contents of such a dialogue should reflect the following:  
1) Solving the challenging Legacy of the Colonial Past : This will treat the anglophone Problem, relations with former colonial masters, managing aftermath of the struggle, redefine the state of relationship between Cameroon and her former colonial masters.
2) Redefining relationship between Citizens  and the State : This is putting the State at the service of the people and not the  other way round.
3)Redefining  the form of the State : it is necessary to determine what form of the State Cameroonians want in order to meet this requirement of increased autonomy at the local level.
4)Reforming the Army and other Law enforcement agencies : There is an urgent need to redefine the relationship between the citizens and the police in order to put an end to colonial vestiges and develop arm forces at the service of the people.
5)Redefine Institutions and Key Systems: Determining the principles and new concepts for the constitution of Cameroon, what will constitute a new social contract between Cameroonians.
6)Treat the question of return of refugees, humanitarian and political refugees, need to treat those on exile and issue of amnesty to political prisoners.
If everyone who reads our reporting, who likes it, helps fund it, our future would be much more secure. For as little as £1, you can support Cameroon News Agency on mobile money or call the number for details +237 679 700 696 – and it only takes a minute. Thank you.