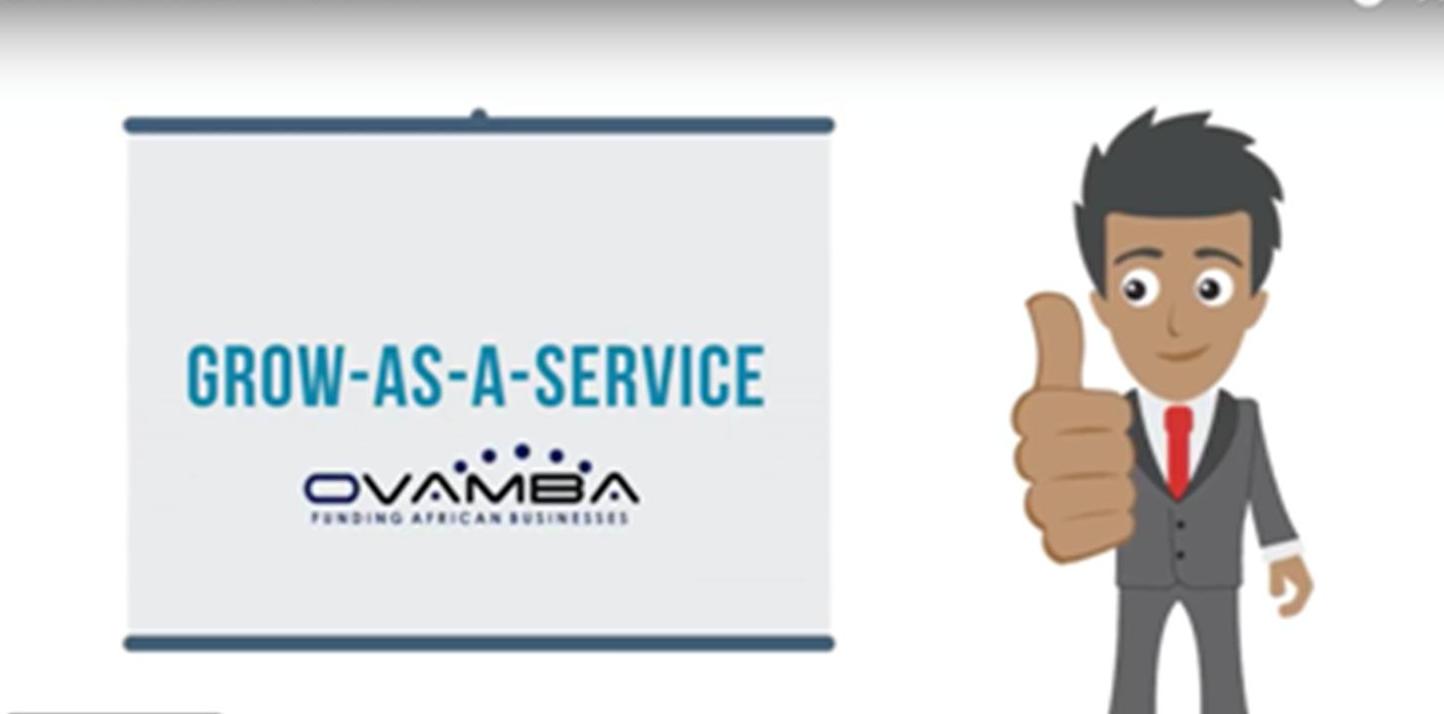 DOUALA, CAMEROON:  In a continuing commitment to provide financial services to emerging market SMEs, Africa's leading FinTech company, Ovamba, has created a new product for businesses called"Growth-As-A-Service® (GaaS). GaaS is a suite of services designed to solve the challenges that African SMEs face.  Challenges which include, readily available working capital, cash flow management, consistent supply of inventory to meet customer demand and warehousing space to meet anticipated growth.  These are problems that traditional financial services have not been able to address, but Ovamba has successfully resolved to great customer satisfaction for the past year. 
CLICK LINK BELOW TO SEE HOW GaaS WORKS:
https://www.youtube.com/watch?v=c2jNBRJiNjg
(Ovamba does not charge interest to customers, instead fees are charged related to "number of days in the warehouse" along with other fees depending on service level).
CUSTOMIZABLE
Customers can select or blend modules of Growth-As-A-Service® to meet their business needs.  When Ovamba clears goods for the customer, the impact of port charges on the customer's bottom line is minimized. Customers who get their inventory into the market quickly and efficiently build a more profitable business.  For those customers who cannot invest in building warehouses to meet future expansion, Ovamba's "Uber" style flexible, on-demand warehousing solution gives customers access to just the right amount of warehouse space to meet fluctuations in stock and space requirements.  The eCommerce service makes access to international suppliers and bulk inventory discounts a reality for Customers wishing to diversify their stock.
TRANSACTION SIZE:
The typical size of a GaaS transaction is between $5,000 – $550,000.  The terms can range from one month, as in the case of customers who just need support with customs clearance, all the way up to six months for Customers who need the entire GaaS suite of services or have slower moving inventory.  Customers with great performance can apply for a rotating one year facility.  All transactions have an average asset cover level of approximately 210%.
CASH FLOW MANAGEMENT:
Cash flow becomes manageable when Ovamba analyses stock rotation and can plan customer inventory purchases to match the customers' business patterns and before stocks get too low.  In addition, when Ovamba purchases on behalf of the Customer in larger volumes, the volume discounts factor into profitability for Customers.
New and existing Customers who are ready to experience cash flow management, tailored business services and support to grow, should contact Ovamba and ask for Growth-As-A-Service® today.
About Ovamba
Ovamba (www.Ovamba.com) is a US-founded FinTech innovator that develops online platforms and mobile applications to serve Small & Medium Enterprises (SMEs) in emerging markets with short term funding for growth.  Ovamba raises capital from global investors to fund the SMEs and uses its tech to solve business and functional literacy challenges to promote financial inclusion. Ovamba's application, 'Ovamba Plus' is available for Android phones as a download.  Ovamba was co-founded by Marvin Cole and Viola Llewellyn in April 2013.  Ovamba has offices in the USA, Cameroon, India, Mauritius, and Johannesburg.  Expansions are planned for Ghana, Senegal, Sudan and other regions in 2018.
TWITTER: @Ovamba4SMEs
#GrowthAsAService
#GaaS
#FinTech
FACEBOOK: www.Facebook.Com/Ovamba