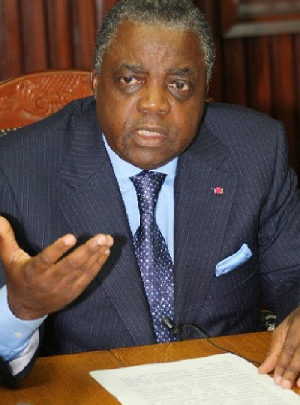 The Minister of Communication, Rene Sadi has said that the Cameroon Government has recently been accused of not properly handling the COVID-19 pandemic like other countries.
The attackers have been using mainstream and social media to tarnish the image of Cameroon and some officials both home and abroad, he told reporters in a press conference.
"Some of these ill-advised minds have thus tried to challenge the statistics published by the Ministry of Public Health on the state of the pandemic, decry the prevention measures enacted by the Government and recommended by the World Health Organization, severely criticized the relaxation measures taken by the Government to take into account economic imperatives, invalidated without any valid argument the protocol of therapeutic care adopted by the health authorities," Sadi said on Monday July 13, 2020 in Yaounde.