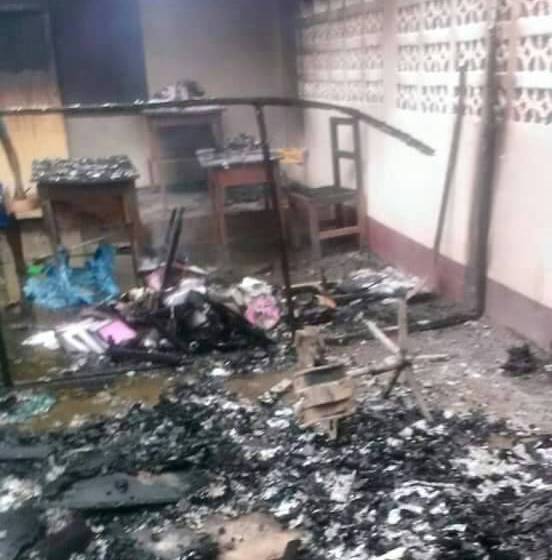 Fako,South West region
By Kalla Simon
CNA is receiving conflicting reports of the alleged fire incident in Government High Schools Mbonjo and Idenau in the South West region of Cameroon.
While some sources say only GHS Mbonjo got burnt others hold that both schools were visited by inferno.
CNA has been able to obtain images of the incident which shows a classroom completely brought down to ashes.
Our correspondent reports that part of the administrative building  and two classrooms were brought down to ashes while at GHS Idenau only part of the administrative building was touched by the fire.
The fire started Friday June 16 breaking Saturday.
The perpetrators are not known as administration is yet to comment.