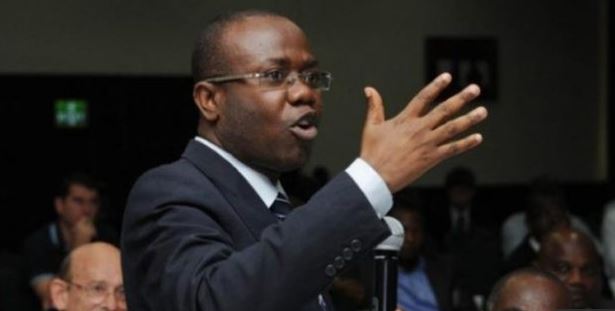 FIFA Council member Kwesi Nyantakyi is banned from soccer while under investigation for taking cash gifts in a Ghanaian media undercover sting. FIFA says its ethics committee provisionally suspended Nyantakyi for 90 days, and can add 45 days more.
Nyantakyi, vice president of the Confederation of African Football, is barred from attending a FIFA Council meeting on Sunday in Moscow, and the 2026 World Cup hosting vote three days later.
A television documentary this week showed Nyantakyi taking $65,000 in cash from undercover reporters posing as businessmen to secure favor with Ghana President Nana Akufo-Addo and other government officials.
Ghana has said it will dissolve its national football association after Kwesi Nyantakyi was filmed apparently accepting a "cash gift".
He was pictured taking $65,000 (£48,000) from an undercover reporter pretending to be a businessman.
He has not commented on the allegations.
The provisional suspension comes into force "immediately" and can be extended by 45 days, Fifa said in a statement.
Fifa could in theory ban Ghana from international competition if they deem the move to dissolve the GFA to be political interference.
(Africa News)