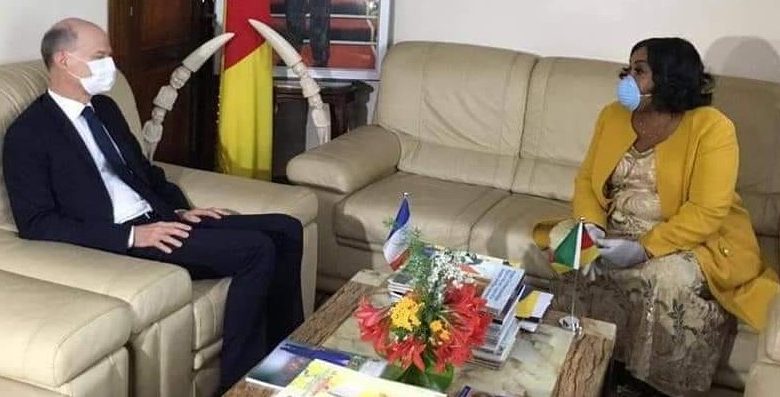 The Minister of Scientific Research and Innovation, Madelene Tchuente has received in audience, French Ambassador to Cameroon on Friday April 17, 2020. They discussed the production of Hydrochloroquine and Azythromycine, hand sanitizer and face masks to fight against COVID 19.
The Diplomat has also pledged that French Scientists will work together with their Cameroonian counterparts as the world looks for a cure to fight COVID-19.
Ambassador Christophe Guilhou before meeting Minister Madelene Tchuente, had met President Paul Biya on Thursday April 16, 2020. This was President Paul Biya's first outing since the outbreak of COVID-19 in Cameroon.