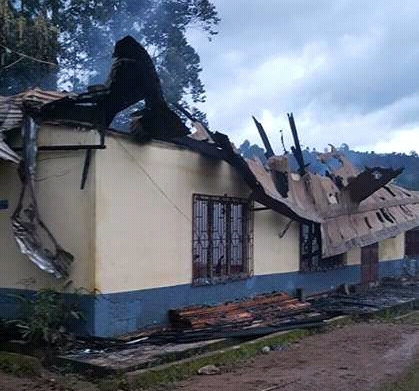 Bamenda,Cameroon
The Mezam divisional delegation of women empowerment Center has been hit by fire incident which completely damaged roofs and computers. It is alleged 21 computers were consumed by the inferno.
The people of Bamenda especially those around the delegation woke up Saturday May 20,2017 to discover yet another fire incident , the third in one week in the regional capital of the North West.The first was the burning of five classrooms in ATUAKOM Government primary School and the second was at Mile 3 Nkwen where four rooms and a beer parlor were ravaged by flames.
The Mezam divisional delegation for Women Empowerment is located just below the sub divisional officer's office and the judicial police station.
Though the cause of the fire incident is not known, a criminal act is not left out as investigations are opened.