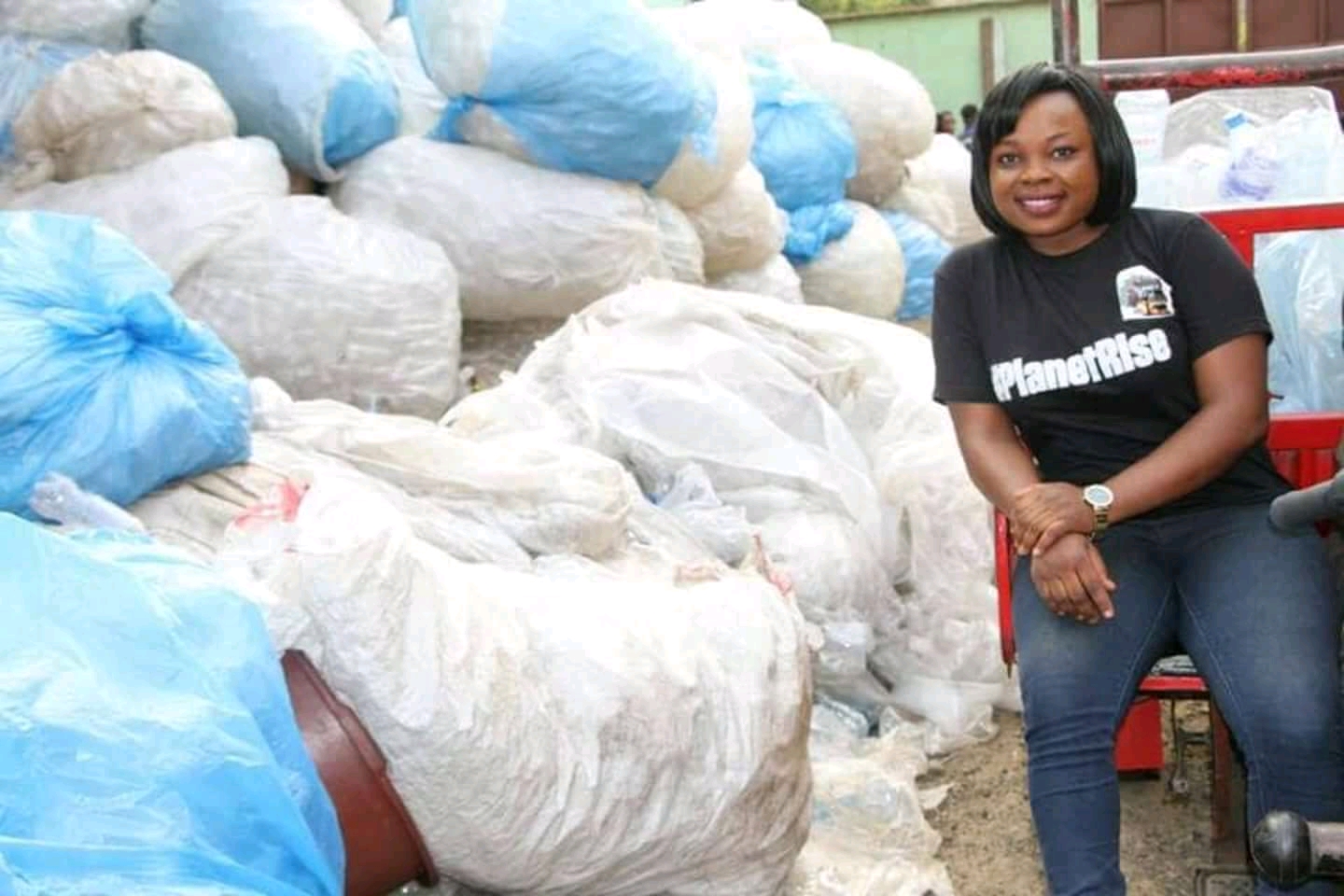 By NFOR Hanson Nchanji
DOUALA, Cameroun-Thursday September 23, 2018- 6: 15 PM Local Time(Cameroon News Agency) The 29 year old Environmental Journalist Regina Leke Epse Tandag says her fight against plastic pollution can be won if every Cameroonian is committed in the fight.
A holder of a B.Sc in Journalism and Mass Communication from the University of Buea, Regina in 2017 launched a plastic recuperation and recycle project called 'Recycle Me'.
With the help of a team of volunteers, she embarked on the collection and recycling of plastic bottles from different neighbourhoods and blocked waterways in the nation's economic capital Douala.
Regina and her team collect plastics from a culvert in Douala
The project later went national as other concerned citizens decided to join the campaign and under one year alone, the project has collected and recycled more than 6 million plastic bottles.
CNA contacted the Canal 2 English Journalist to find out what motivated her, She said 'Cameroon's economic capital, Douala, produces at least 2000 tons of domestic waste daily. 10% of this comprises of plastic waste and as you know most of these waste ends up not being collected by the Hygiene and Sanitation Company, HYSACAM.
Most of these plastic ends up blocking waterways and when it rains this results to flooding. Additionally when these plastics find themselves at the bottom of the ocean, they become a threat to marine life, some who mistake these items for food. When I realised that plastics thrown around could be given a second life through recycling, I decided to launch this campaign," Regina told CNA.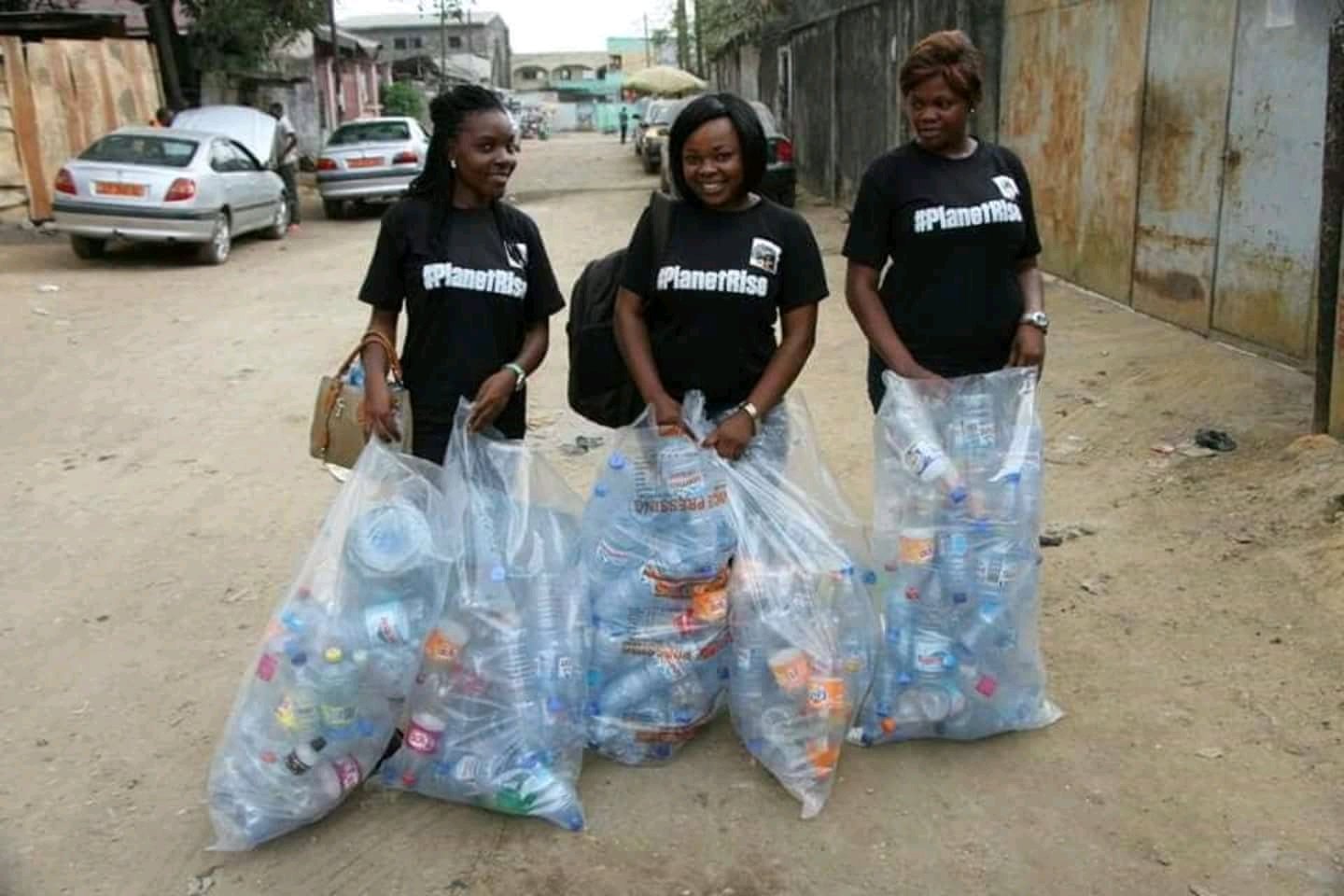 Regina and Team, Displaying Collected Waste
The plastics collected are later transported to a recycling company where they are crushed and used to produce other items like plastic buckets, cups and chairs.
Around the world, plastic pollution is becoming a big problem. Earlier this year, the United Nations released a report indicating that without concerted efforts, the world's oceans may contain more plastics than fish by 2050. As part of efforts to fight the growing environmental threat, the 2018 edition of the World Environment Day was celebrated on June 5th under the theme 'Beat Plastic Pollution' with the objective of raising global awareness on this new form of pollution taking a comfortable seat in most nations.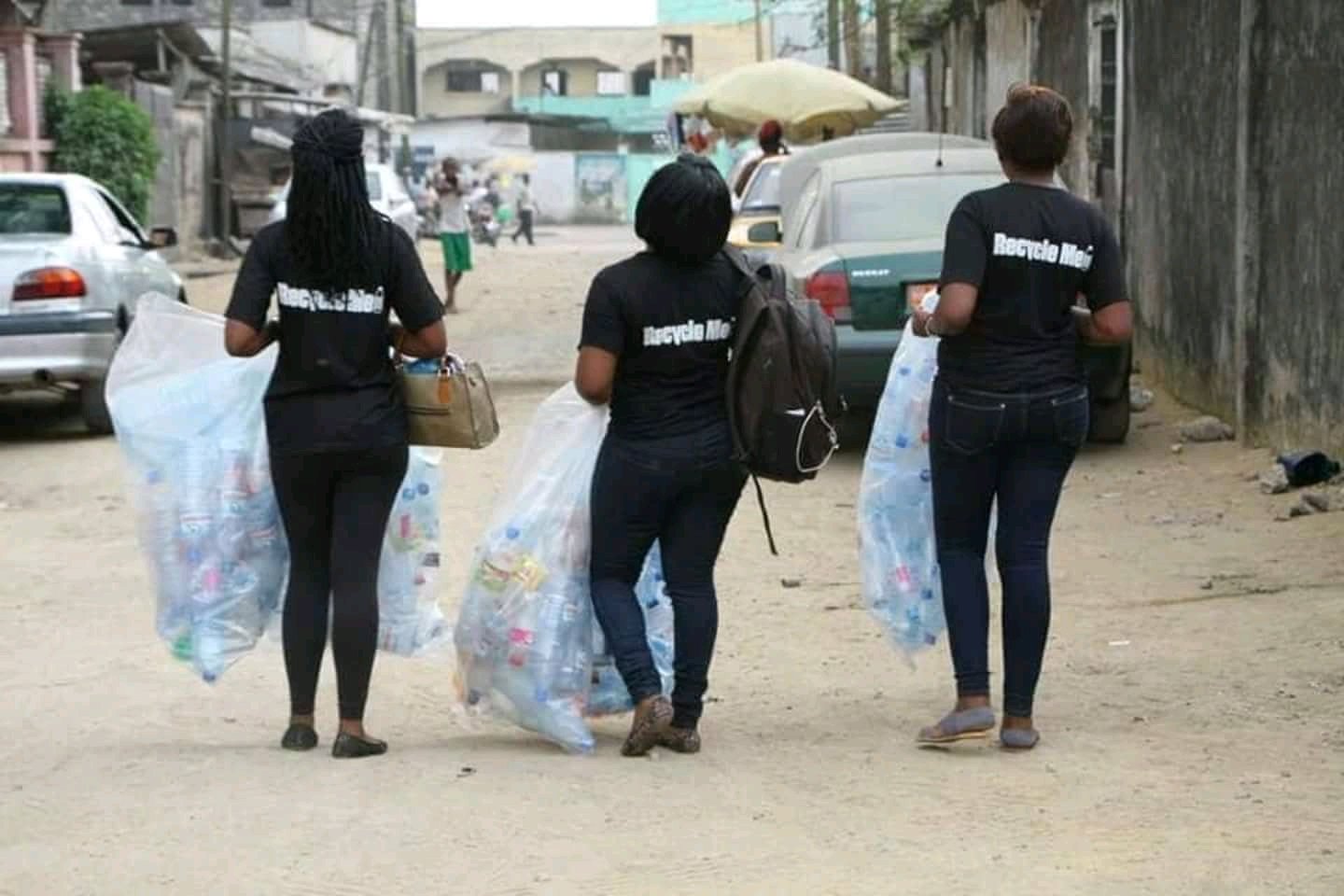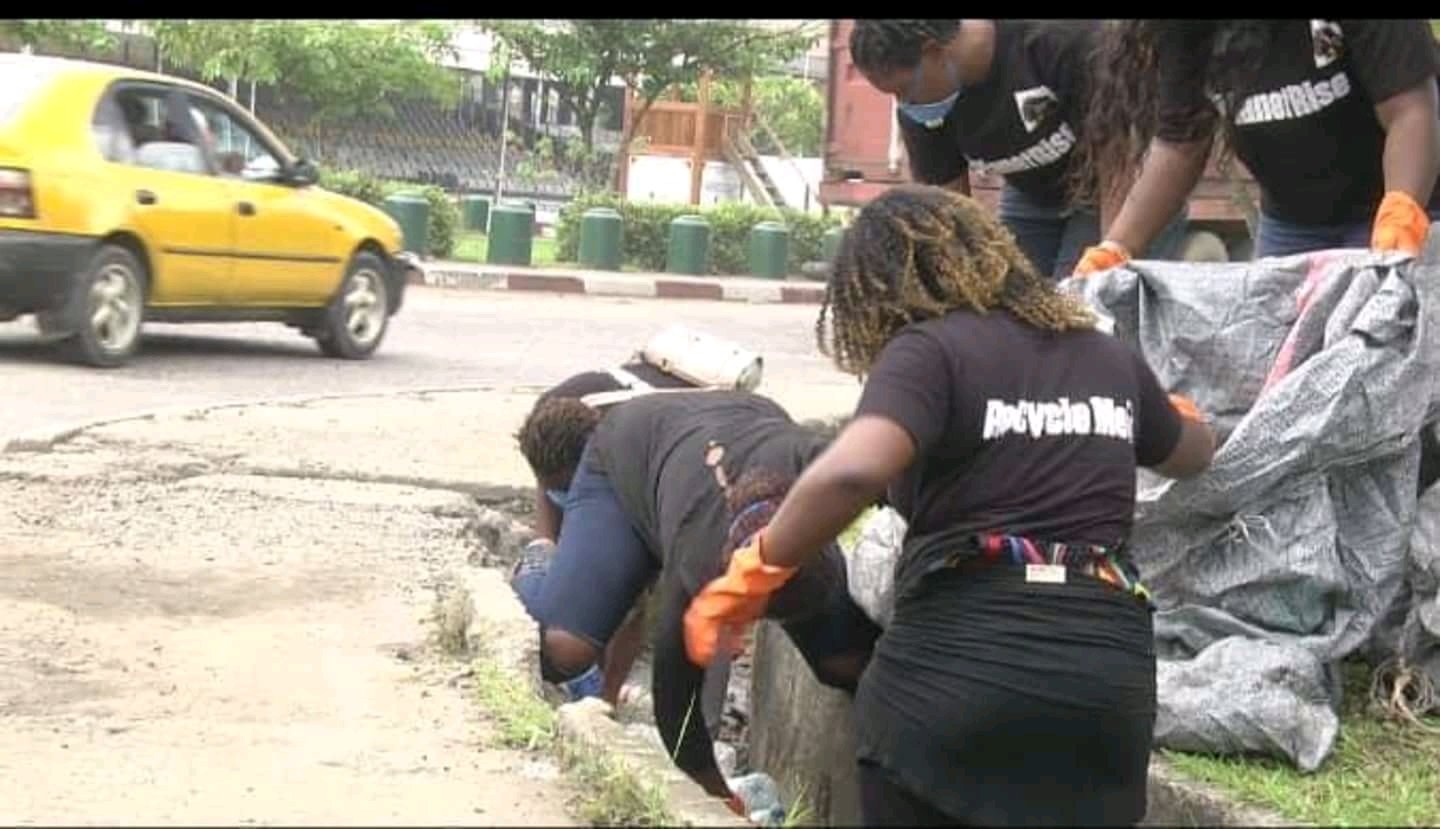 To Regina, beating plastic pollution in Cameroon is possible if efforts are concerted and if there is more sensitisation "Beating plastic pollution should not look like a dream. It is possible if we are all committed. When we started with our campaign, it was only in Douala, but later, people in different parts of the country decided to join by collecting used plastics and transporting for recycling. Imagine if every Cameroonian could be sensitised to the point where he feels guilty of just dropping his plastic around! Imagine if companies involved in bottling drinks, mineral water and other goods in plastics could take upon themselves to recuperate the plastics they generate. This will go a long way in reducing the amount of plastic that goes out into the natural environment." She noted.
Regina Leke who also holds a Post graduate diploma in Environmental Journalism from the Institute of Biodiversity and Non-Profit Studies (IBiNS) says there is a serious problem of communication and approach, reason why most government projects to fight plastic pollution have failed.
"In 2014, the Cameroon government banned the use of plastic bags but as you know four years after the ban has largely failed as plastics continue to circulate in our markets. Not only did the government fail in providing alternatives, but the approach was ineffective and the sensitisation was top-bottom approach instead of a bottom-top approach. Earlier on a project called Plastic Recup in Douala equally failed because the sensitisation was not consistent" Regina told CNA.
As part of her efforts to fight plastic pollution and other related environmental problems, Regina hosts a weekly show called Planet Rise, on Canal 2 English to continuously raise awareness on threats such as climate change, deforestation, mangroves depletion, poaching, unsustainable agriculture to name these.
She says she is determined together with her team to rid Cameroon off plastic. With adequate funding Regina also hopes to set up a recycling plant that will permit her recycle as much plastic bottles as possible, generate some income which can permit her carry out other environmental projects, all with a vision to guarantee a safe environment for the generation to come.