Front page
Society
End of Year Festivities: Mezam Denizens Restricted Celebration After 9 PM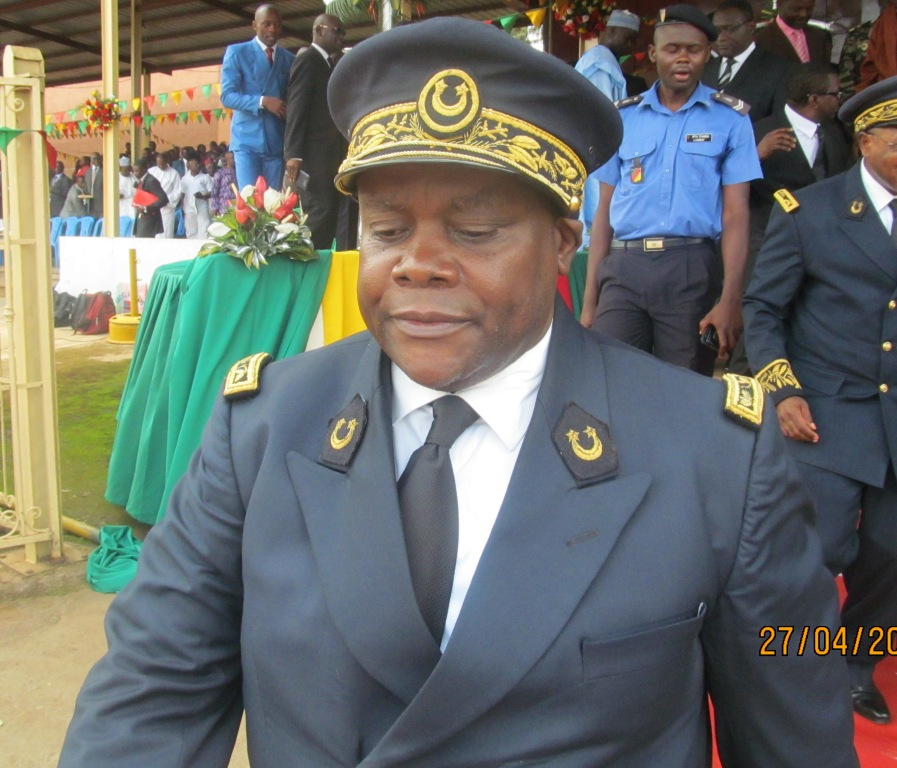 By Mefo TAKAMBOU
Bamenda, Cameroon-Thursday December 21, 2017-9: 20 AM Local Time (Cameroon News Agency) The Senior Divisional Officer for Mezam in the North West region has issued another order restricting movements in the night before during and after the festive period.
In a press release signed Wednesday December 20, 2017, Songa Pierre Rene, warned against the use of Petards,(the explosive device known by many as knockout) commonly used in December.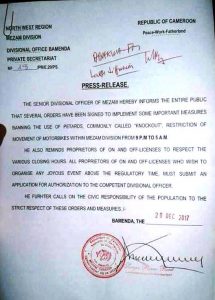 The Civil Administrator also limited the working hours of bike riders between 5am to 9pm. Every event organizers must obtained an authorization from the administration while off licenses have been told to stop receiving customers after closing time.
The move is to avoid confrontation especially as security forces are being targeted by unknown gun men in recent times.