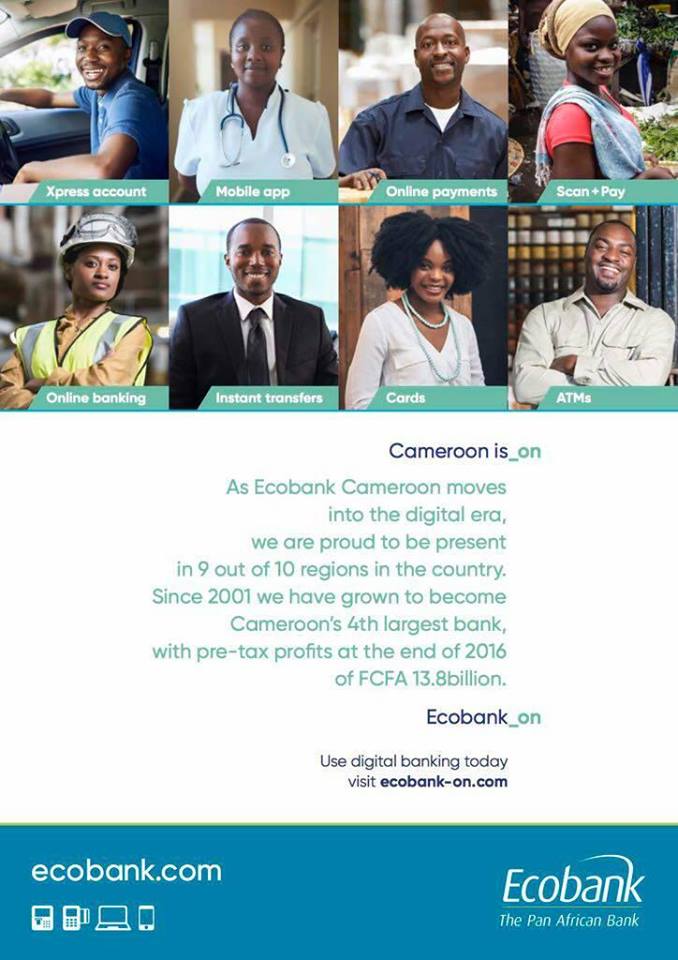 Douala,Cameroon-August 3,2017 -9:30 PM Local Time(Cameroon News Agency) After Several complaints from clients on the eventual closure of some branches of Ecobank Cameroon,the company has officially come out to clear the air.
Ecobank Writes
We would like to assure all of our customers that Ecobank remains committed to its Cameroon operations. For sixteen years, we have worked to develop our operations and grow our customer base, which in turn has seen us become the fourth largest bank in the country.
We are a modern, pan-African forward-thinking bank focused on utilising digital technology – in our case mobile banking- to provide cost-effective, convenient, flexible banking solutions to our valued clients.
While we are committed to advancing our digital strategy, we continue to service the physical banking requirements of our customers with our existing branch network, ATM and cash deposit points, which are present in nine out of 10 regions across the country.
We would like to say a heartfelt thanks to our customers for their continuing loyalty.
Gwendoline Abunaw
Managing Director, Ecobank Cameroon.