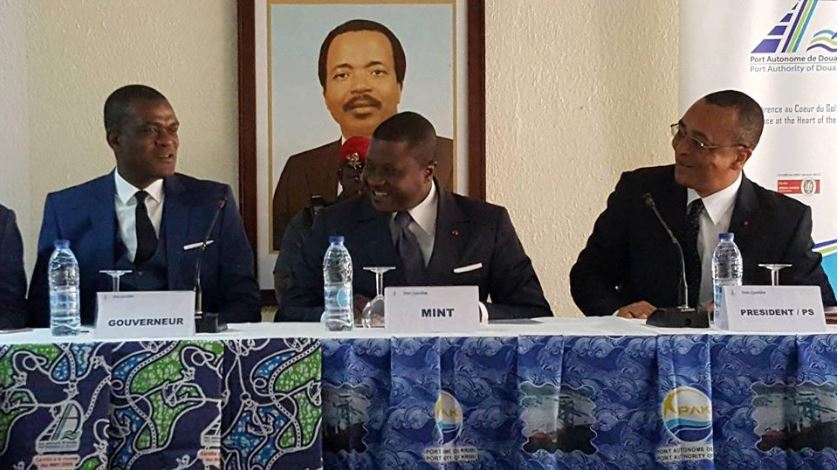 DOUALA, Cameroon-Wednesday July 11, 2018-10PM Local Time (Cameroon News Agency) Cameroon's Minister of Transport, Jean Ernest Massena Ngalle Bibehe, has enjoined authorities of the Port Authorities of Douala and Kribi to step up measures to re-conquer sub regional trade which has slipped away from their hands , by improving on quality services and a create corruption free environment.
He made the call Wednesday July 11, 2018 in the country's economic hub, Douala, during a workshop on the implementation of recommendations of the 2nd tripartite meeting held in Bangui between Cameroon-Tchad and Central African Republic on trade.
The three day workshop is held on the theme, "The Cameroonian logistic corridor at the sub regional economy."
Before declaring open the workshop, Transport Minister, Ernest Massena Ngalle Bibehe, said for Cameroon to re-conquer her position as the giant in sub regional trade, all stakeholders must be on board and stir the ship to its destination. By this he meant, they must review recommendations arrived at during the Bangui meeting last February, look at objectives and propose workable solutions for Cameroon to strictly implement them.
The Minister Administrations of Port Authority of Douala (PAD) and Port Authority of Kribi (PAK) must not miss this opportunity to put Cameroon once again on the limelight of trade in the sub region. He instructed that all activities in the different sectors which need reforms should be carried out. The Ports, he said, need to be modernized, improvement in services from reception of ship to security thus making Cameroon the principal outlet of in the central African sub region.
Cameroon must not lose this opportunity of being the transit zone within the sub region, you must use such workshops to sharpen your skills, use your wide experiences and provide quality services to actors involved," He told participants.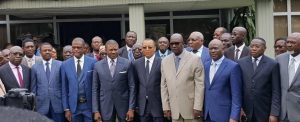 Responding to worries of corruption on highway by security forces, many toll gates, payment of fines without receipts, expressed by those involved in transportation of goods and people along the Douala-Ndjamena-Bangui corridor, the Minister said such acts if proven true , is an image spoiler and should be eradicated with immediate effect.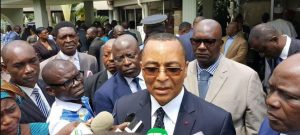 Earlier, the General Manager of the Port Authority of Douala, Cyrius Ngo'o, said the economic loss is colossal as other Ports keep emerging in the sub region, posing a big danger to Cameroon's position which is already drifting, "It is worrying to note that the coast and the national corridor have lost more than 600 000 tones of goods in transit since 2014. Even if the fall in the price of a barrel of oil is for something, there is no less than such a fall in traffic in transit which represents nearly 200 billion FCFA, including port services and transport. If we limit ourselves to the complaints of the carriers, these 600,000 tones equivalent 20, 000 containers of 40 feet, would have deserted our corridor because out of an estimated 140.000 FCFA by trip, 2 billion enters in private pockets. Clearly, the economic fabric has lost 200 billion on the altar of personal interests of 3 billion! This sad contrast is a big challenge for us! Whenever we believe we are personally gaining in our section, it is our economy that pays 70 times the value of our schemes." Cyrius Ngo' said.
As part of solution to the prevailing situation, he ended by saying it is only the application of the recommendations arrived at in Bangui so as to discourage the use of other ports and corridors.