Society
Demon of Division Enters E.E.C: Ngondo , Sawa Pastors Vomit New President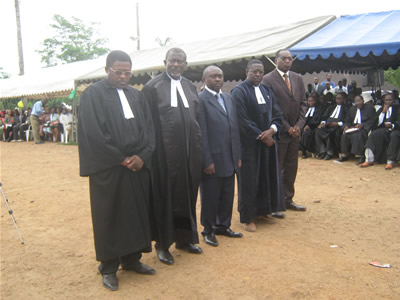 Leaders of the Ngondo and Sawa Pastors have signed a release dissociating themselves from all activities and communication with Eglise Evangelique du Cameroun.
The release signed by 10 persons was read in all congregations in Douala Sunday April 30, 2017.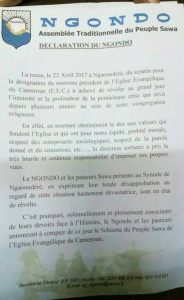 The Ngondo and Sawa pastors expressed their dissatisfaction on the outcome of the elections which saw Rev. Dr Jean Samuel Hendji Toya emerged as new E.E.C National President, beating his opponent Richard Priso by 205 against 168 votes in Ngaoundere. According to them the electoral process did not respect the sociological component of the Church, moral probity or the voice of the people.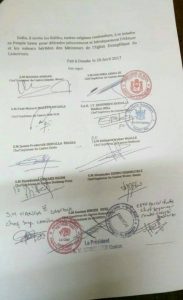 Declaration of Ngondo
Christians dressed in black Sunday to 'mourn' the fallen values of the church and to prepare for a new beginning.
The traditional General assembly of the Sawa, NGONDO,and Sawa pastors have by their release stand as opposition to the 5 year mandate of the new President.
The E.E.C has suffered instability with crisis paralyzing church's activities in different congregations. Problems ranged from mismanagement of church funds and tribal differences.