Front page
Politics
Defense Counsel of Sisiku Ayuktabe and Co Appeal Rejection of Habeas Corpus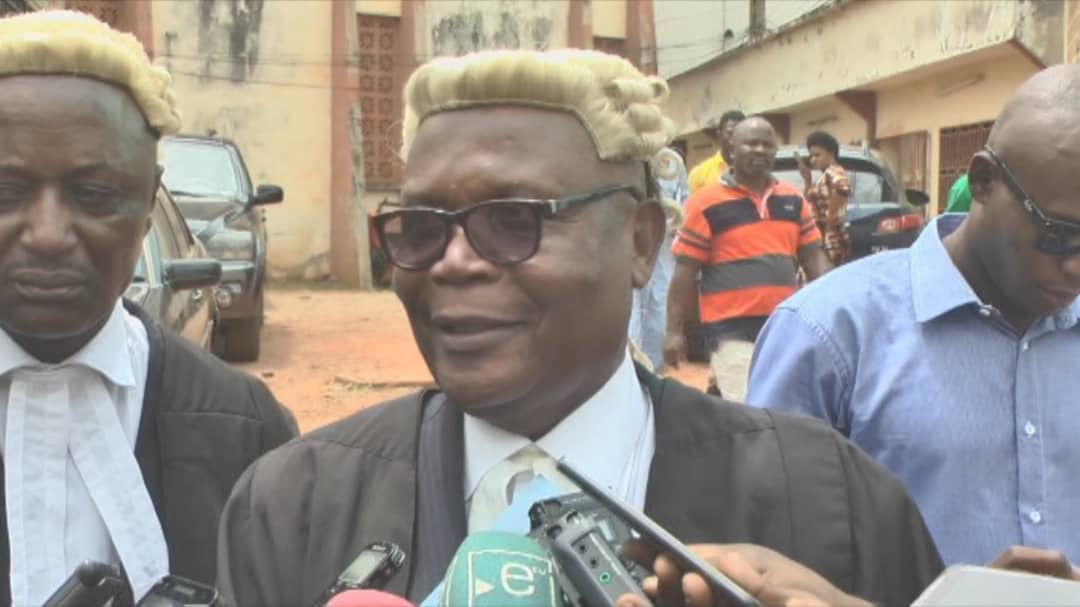 By Mimi Mefo
DOUALA,Cameroon-Friday August 31, 2018-1 PM Local Time(Cameroon News Agency) Members of the defense team of Ambazonia interim government, led by Senior Barrister Fru John Nsoh have appealed against a court's decision to reject request to free the leaders from prison.
"I have never been allowed to discussed with Sisiku Ayuk Tabe, we only greeted once…" one of them told Mimi Mefo info.
The team of lawyers defending the 47 Ambazonian leaders and activists arrested and extradited to Cameroon in January have denounced what they called crooked judicial system in Cameroon and violation of the right of their clients.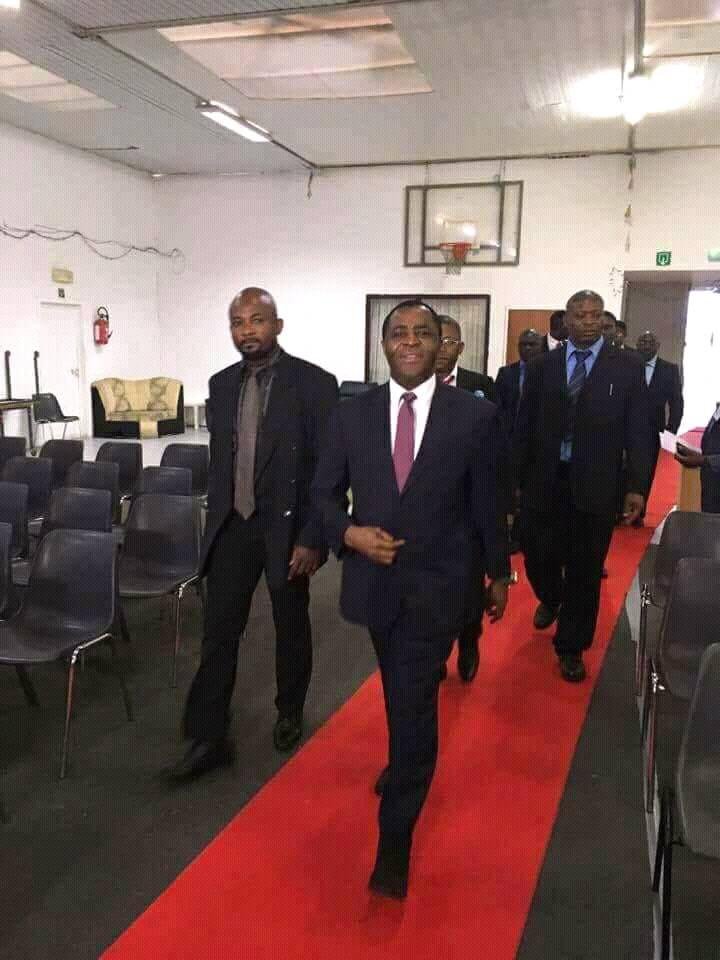 Speaking to Mimi Mefo Info after an application for Habeas Corpus was turned down, Barrister Fru John Nsoh said it was illegal for the judge to call the case to court in the absence of the accused persons.
" As far as the law of Habeas Corpus is concern, the accused must be present in court before the case starts. Sisiku Ayuk and his Co accused were supposed to make a declaration that they are illegally detained and that they want a discontinuance of the case," the lead defense counsel revealed to Mimi Mefo info.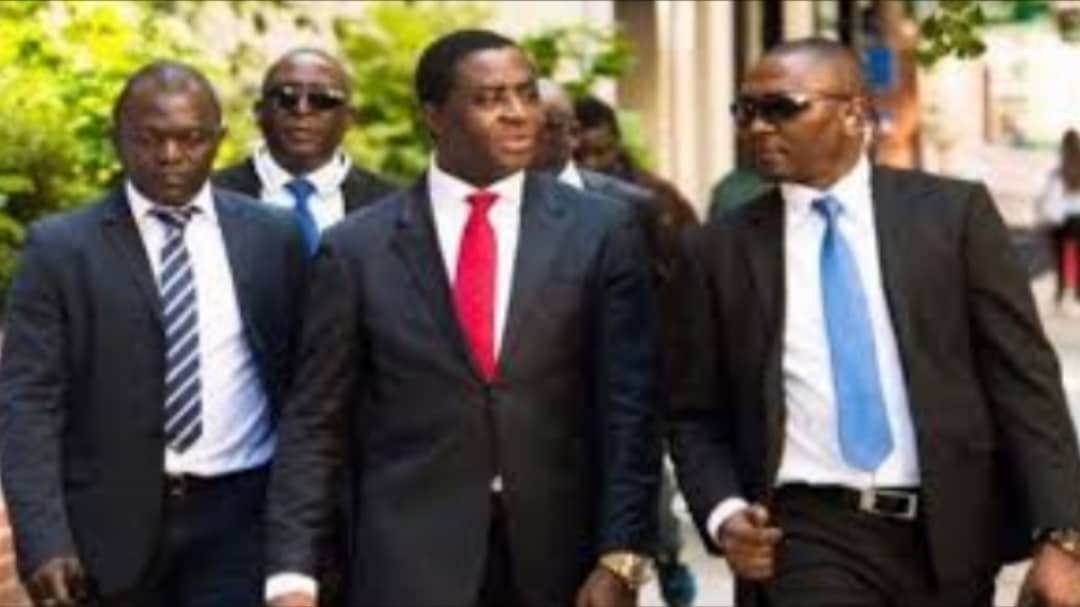 "The defense counsel was also denied the chance to raise an objection in court. We had to remind the court that it had no right to start the case without demanding the presence of our clients." Barrister Fru John Nsoh said.
The Mfoundi High Court rejected the Habeas Corpus case on grounds that Sisiku Ayuk Tabe and Co failed to sign.
On the well-being of Sisiku, Barrister Fru John Nsoh said Sisiku Ayuk and others are at SED. He added that the last time he saw him was early August 2018.
"we just greeted. We were not allowed to talk. We have gone there several times but not allowed to see him. I sometimes perceive him from a distance or when he is leaving the cell to go for interrogation office at SED," Barrister Fru continued.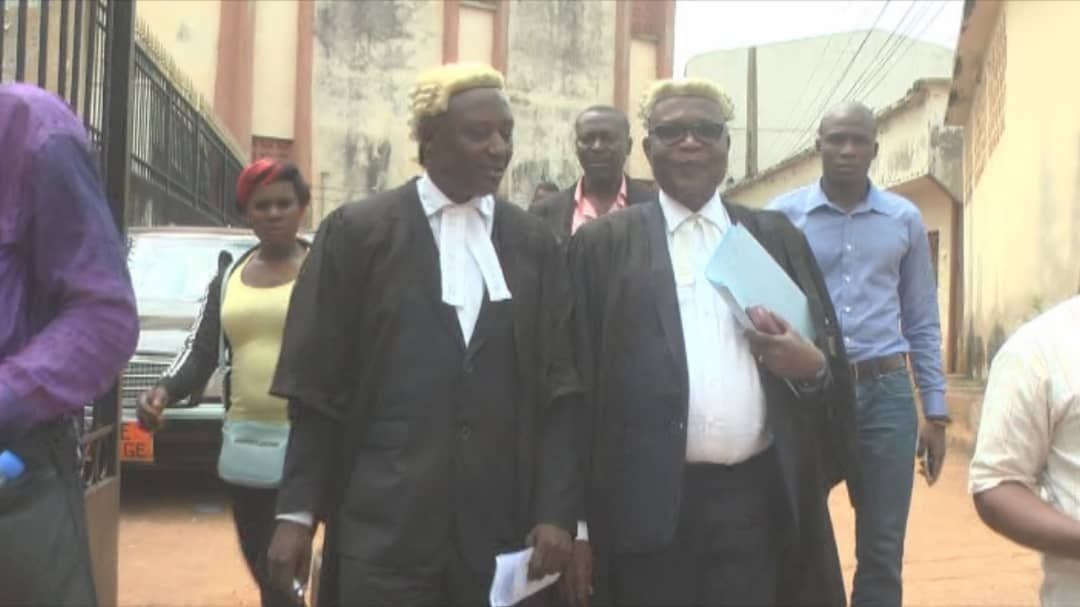 The defense team has maintained that the arrest of Sisiku Ayuk Tabe and 46 others in January, transfer to Cameroon and kept in detention incommunicado for 6months is in total violation of international laws.
Source (Mimi Mefo Info)