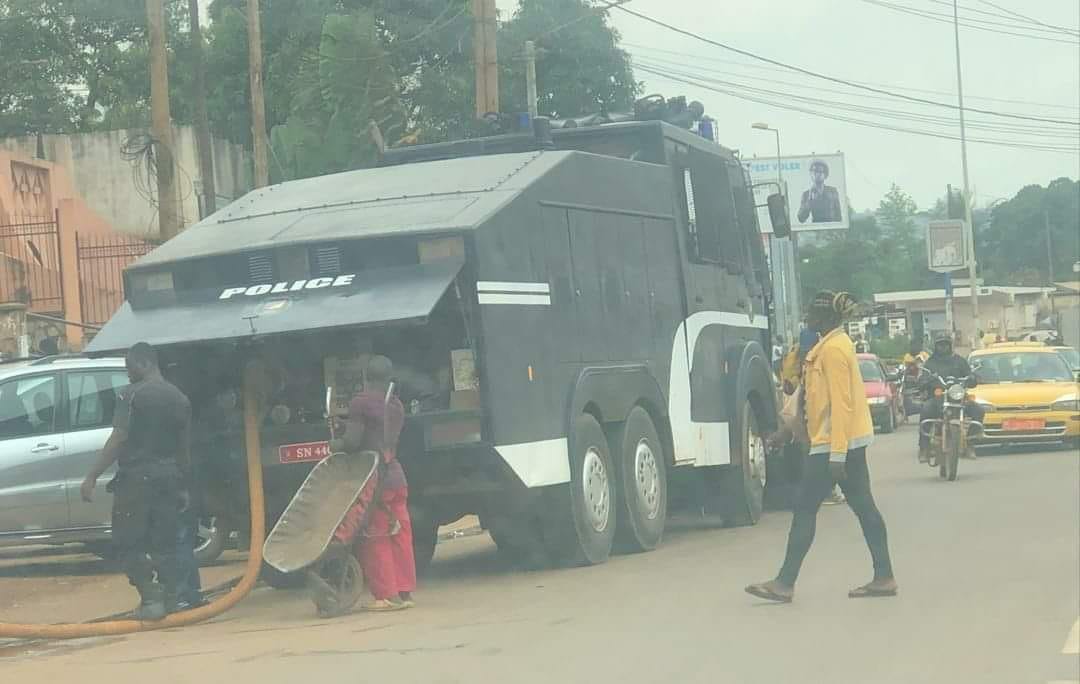 DOUALA-Cameroon -Friday May 31, 2019- 8:10 PM Local Time (Cameroon News Agency) Despite a ban by all Divisional Officers in Douala, Yaounde and Bafoussam, members of the Cameroon Renaissance Movement of Professor Maurice Kamto have said the planned nationwide protest tomorrow, Saturday June 1, 2019 will hold even if it means they will be arrested. Anti-riot vehicles have been stationed in major neighborhoods ahead of Saturdays showdown
The protests have been banned by all Divisional Officers in major Cities of Yaounde, Douala and Bafoussam.
The National Vice President, Motta Mamadou has said he is ready to join Maurice Kamto in jail after tomorrow's march.
A major protest late January saw the arrest and imprisonment of the party's leader and his closest collaborators. Over 200 militants are also in detention facilities in Yaounde.
The international community had called for the release of Maurice Kamto, describing hos arrest as politically motivated but the regime through the Minister of External Relations has , Cameroons's problems will be solved by Cameroonians and not an external influence.
Also Read:
Cameroon News Agency is committed to reporting verified and credible information. Our creation was based on propagation of fake news and human rights abuses in Cameroon. We have grown to be known as a reference in covering events in Southern Cameroons. We are independent and survive on Adverts and Donations. You can also contribute to CNA to promote truth, justice and fairness in treating information because we put the people first.
Donate now on Paypal : info@cameroonnewsagency.com
Mobile Money: 679 700 696
Contact us for any other query on info@cameroonnewsagency.com OR cameroonina@gmail.com
WhatsApp: +237 679 700 696