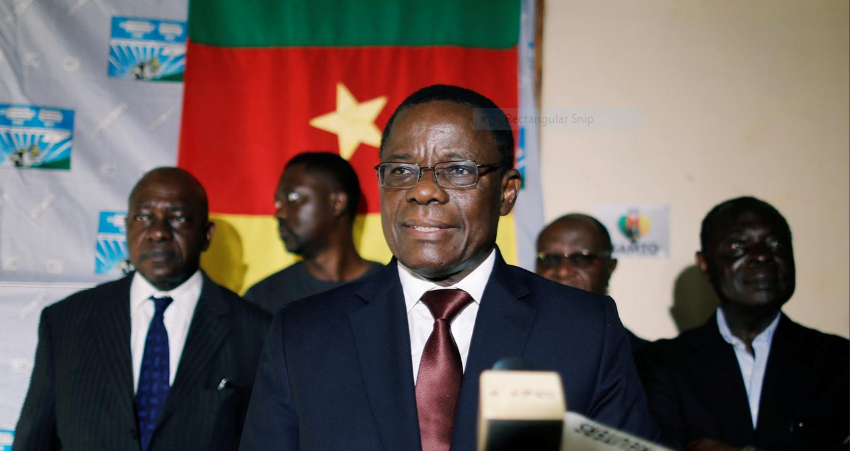 The African Union, AU, has accepted a petition from the National President of Cameroon Renaissance Movement, Professor Maurice Kamto, to recount the votes of the October 7, 2018 Presidential election. The court has given two months for the imprisoned leader and his party to present evidence of fraud and rigging.
Sitting in her General Assembly on April 24 to May 15, 2019, the African Union Commission on Human and People's Rights said the petition of the initiator of electoral holdup was valid but insisted that she will now sit in another meeting to examine the files. This will be after Professor Maurice Kamto and his party must have brought evidences.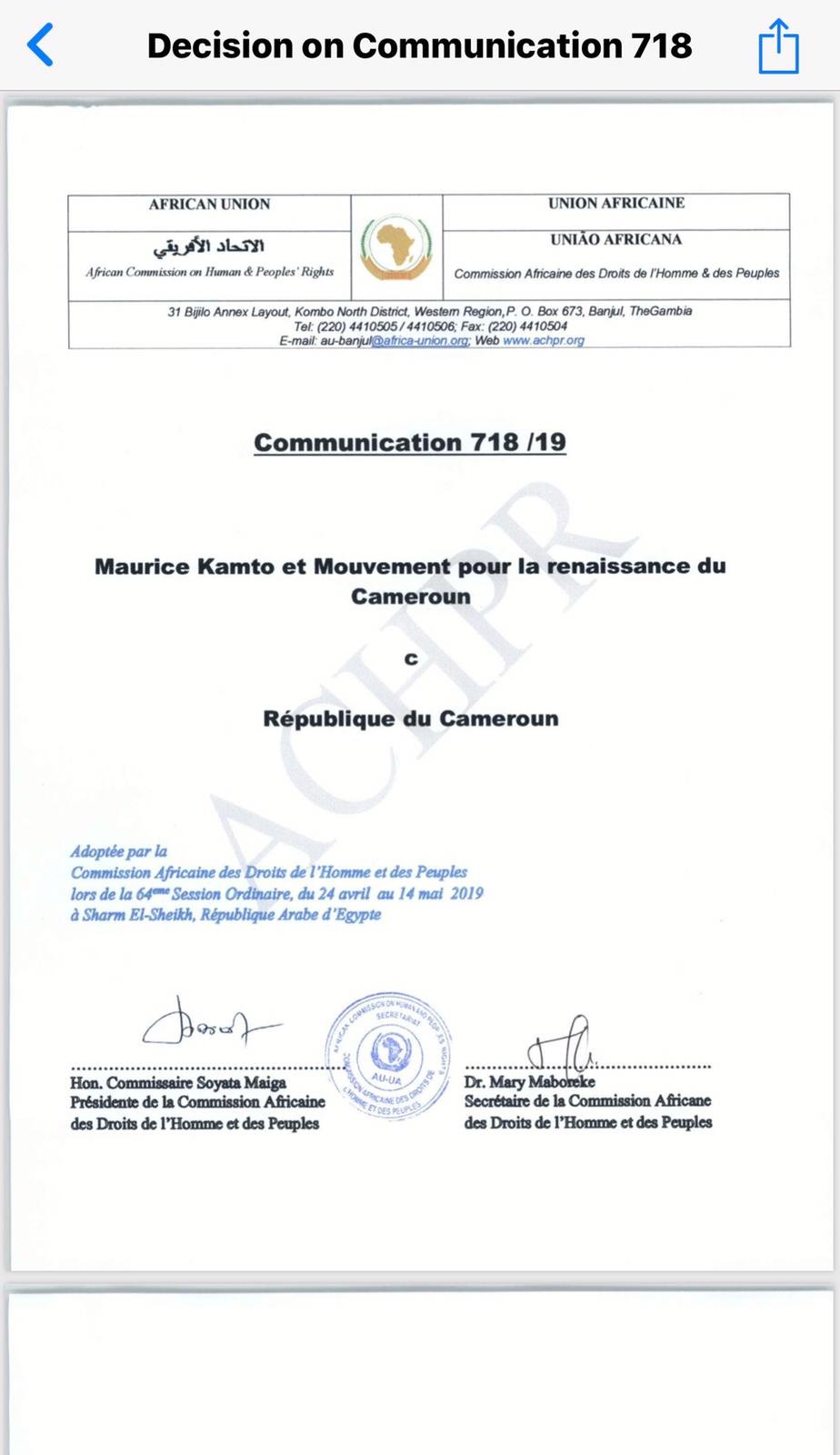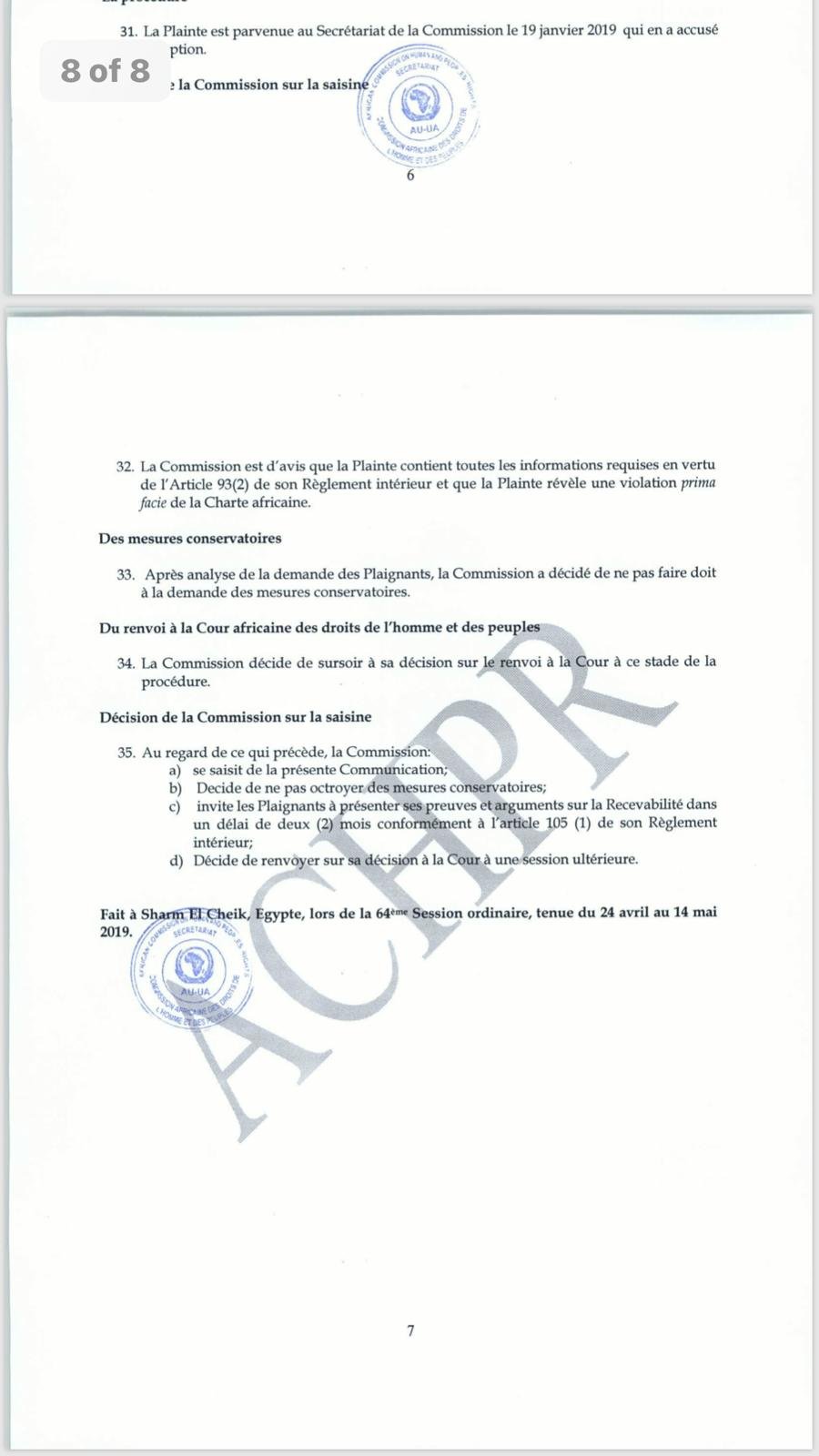 Cameroon's constitutional council declared Paul Biya winnerof the October 7 polls but the outcome was challenged by the runner up, Maurice Kamto.
In one of a series of electoral holdup marches, Kamto and close collaborators were imprisoned in January 2019 and are still in jail at the time of the decision.