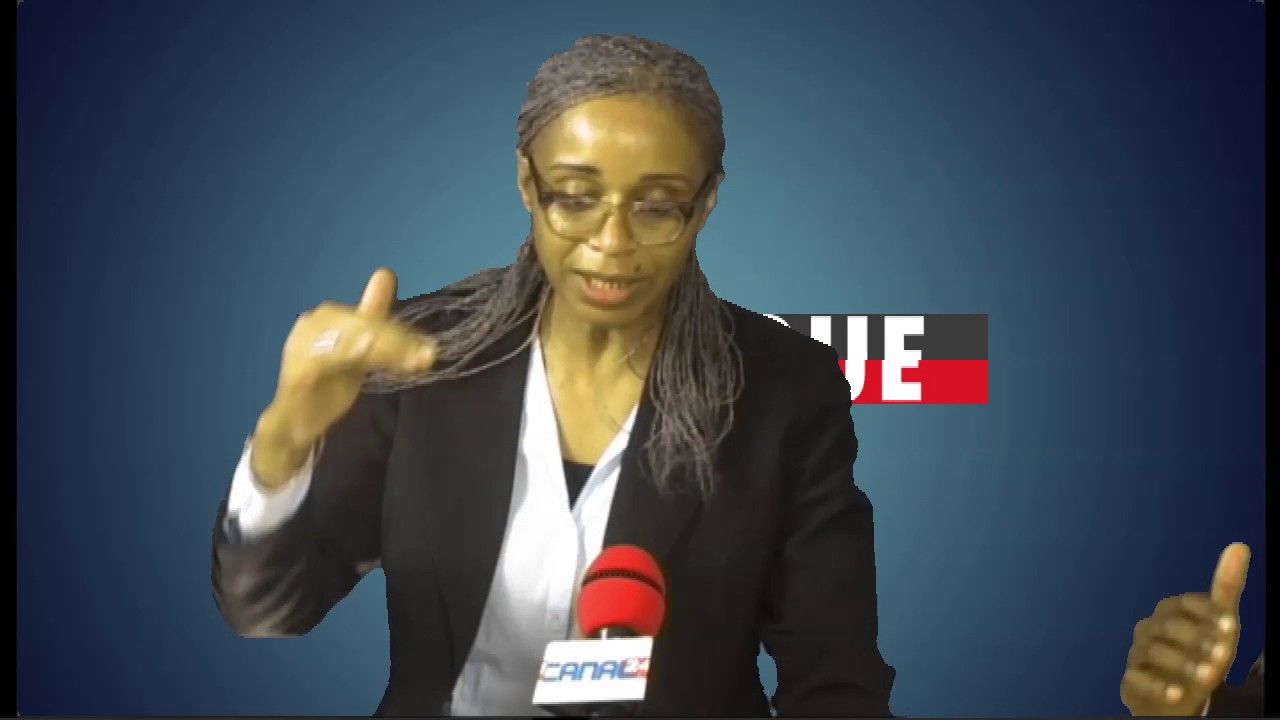 By NFOR Hanson NCHANJI
Yaoundé, Cameroon-Tuesday December 12, 2017-7:20 PM Local Time (Cameroon News Agency) The Member of Parliament for Union Democratique du Cameroun, UDC  Tomaino Ndam Njoya has said that all Parliamentarians from the ruling Cameroon Peoples Democratic Movement, CPDM are hand clappers and do not really care about the people who elected them into office.
She made the statement in an open air Press conference Monday December 11, 2017 after House Speaker barred her from meeting Journalists at the glass house.
The reasons for the ban of the meeting according to reports were advanced by CPDM MPs who are reported to have met the Cavaye Yegui Djibiel asking him to ban the said conference on grounds that the MP for UDC meant evil for the party of the burning flames after she accidentally shot Hon. Richard Walang with a name tag last Friday.
"The President of the National Assembly is there to work only for CPM MPs," Hon Tomaino said.
She explained that the name tags which hit Hon. Walang was just an expression of frustration and that they were meant for the entire CPDM hand clappers who even without going through the Finance bill, clapped when House Speaker said 'voted'.
"After waiting for a long time to be given the floor to talk on the Finance Bill, I became furious and decided to express my anger by throwing away the name tag, asking the house of what use it is when Minority MPs cannot speak", She said.
She added that at the time the bill was being read, no CPDM MP reacted, they only clapped and then the session ended without other MPs given the floor to give their views.
"We never had access to Finance Committee which is now like a secret society, the only chance I had to speak on behalf of those who voted me was during the session but all hopes were dashed." she bemoaned.
Hon Tomaino said she had apologized to Hon Walang for the injuries he sustained while insisting that she had no particular problem with any Parliamentarian but said she will never apologize to entire CPDM MPs as suggested by the majority in power.
If everyone who reads our reporting, who likes it, helps fund it, our future would be much more secure. For as little as £1, you can support Cameroon News Agency on mobile money or call the number for details +237 679 700 696 – and it only takes a minute. Thank you.