Front page
Politics
Trending
COVID19: IG, AGovC Will Declare COVID19 Ceasefire Only When All Parties Agree To Internationally Binding Terms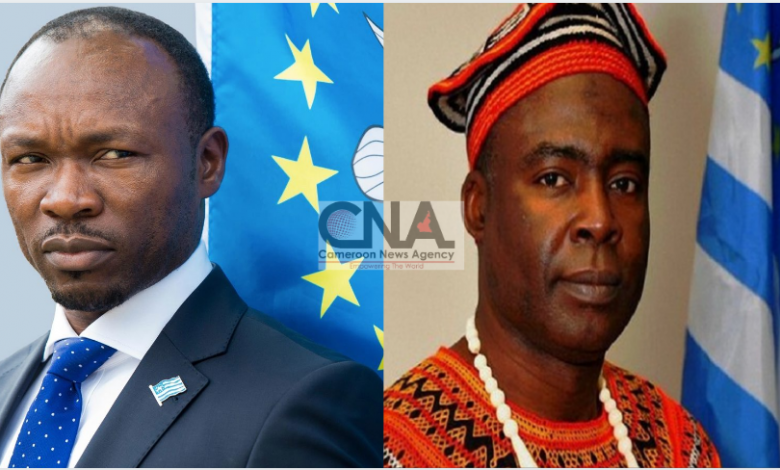 The Interim Government, IG, led by Dr. Sako Ikome said on Thursday March 26, said there must be an internationally monitored ceasefire within the framework of a negotiated settlement, before the Interim Government can take part. The Ambazonia Governing Council, AGovC, led by Dr. Ayaba Cho has also welcome the statement by UN Scribe for a Covid19 ceasefire but said they can only do so when 'must be under terms agreed by the parties – thus, to ensure necessary protection of the Ambazonian people during the current cycle of the spread of the corona virus, the Cameroun government must consent to and withdraw its military from the streets of Ambazonia to their barracks'.
Both the IG and AGovC said they cannot unilaterally declare a ceasefire when Cameroon soldiers are still in their territory. The AGovC went further to state that all their forces will be combat ready.
"The Ambazonia Defense Forces (ADF) and all allied forces should continue to defend the people of Ambazonia from all military offensives and aggression of the Cameroun government that seek to annihilate the Ambazonian people during and after the current spread of the Corona virus pandemic" s statement read.
The Statement by the group's Vice President, said the forces will however help the communities and humanitarian bodies to have access into their territory.
 "The Ambazonia Defense Forces (ADF) and all allied forces in all the thirteen states of Ambazonia should continue to provide safe passage to verified and validated humanitarian aid workers to ensure that they can provide unhindered medical services to the Ambazonian people, especially the internally displaced persons in order to enable an effective response by aid workers in the fight against the Corona virus pandemic," Dr. Julius N. Nyiawung wrote.
The Interim Government on her part urged the Cameroon government to release Ambazonians imprisoned in several detention centers across Cameroon. They cite the example of Iran that has released prisoners to decongest prisons due to the COVID19 outbreak.
Earlier, the Southern Cameroon Defense Force, SECADEF, led by Dr Ebenezer Akwanga, in a statement declared 14 days COVID19 ceasefire, calling it as a sign of good faith. The ceasefire is expected to begin on March 29 and end on April 12, 2020. He however said because they cannot predict government forces, his troops will remain on standby, combat ready.