Health
COVID-19: Death Toll Rises To 56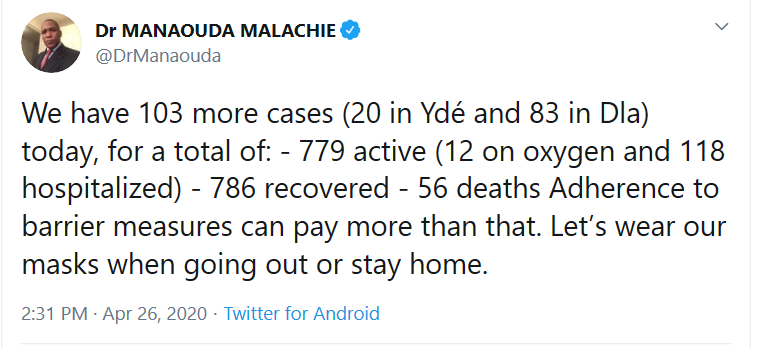 At least 56 people have now died of the Coronavirus while 103 new cases were discovered in Douala and Yaoundé on Sunday April 26, 2020, public health minister, Dr. Manaouda Malachie has announced. Cameroon now counts 779 active cases, 12 on Oxygen, and 118 hospitalized.
Since the first case was detected in Cameroon, there have been 786 recoveries.
Health minister has said the only means to put a stop to the spread is mask wearing or staying at home.