Human Interest
Court Decides Fate of Banned Consortium Leaders And Others This Wednesday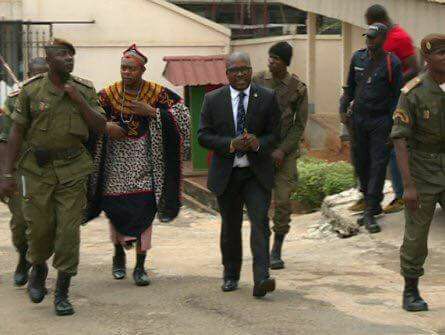 Yaounde,Cameroon
The verdict of the case against leaders of the outlawed Cameroon Anglophone Civil Society Consortium and 25 others resumes this Wednesday May 24, 2017 at the Yaoundé Military court.
This will be the second time in one month that the military court is hearing the case against Barrister Agbor Balla, Dr Fontem Neba, Mancho Bibixy and others. It is also the second time that the "Joinder of Proceedings" is being heard after the court had decided to judge as one case the Consortium leaders and other Anglophones arrested during the crisis.
The President of the General Assembly of Cameroon Bar, Barrister Nico Halle has been crusading for the release of the detainees with a recent call for amnesty from the Head of State. The argument he puts forth is that an amnesty will be the best option rather than a clemency which can only be given after the verdict and which will feature in their judicial files.
They are accused of acts of vandalism, propagation of false information, secession, insurrection, contempt of the President of the Republic among others.