Front page
Politics
CNA Politics: Cameroon Summons US Ambassador After His "Naked" Truth On Military Excesses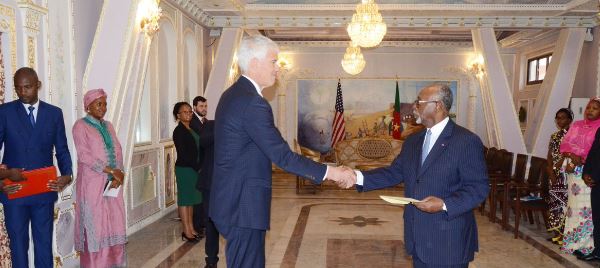 YAOUNDE,Cameroon-Wednesday May 23, 2018-7:30 PM Local Time (Cameroon News Agency) The US Ambassador to Cameroon, Peter Henry Barlerin was on Tuesday summoned to appear at the Ministry of External Relations in Yaounde, barely days after he openly denounced killings, burning and looting by the Military in the two English speaking regions of Cameroon, CNA has learnt.
Though discussion between External Relations Minister Lejeune Mbella Mbella has not been made public, the outing of the Diplomat took Yaounde aback especially as it was the first time for an external party to have affirmed with certitude that Cameroon's military have been looting and killing Anglophones.
Ambassador Peter Barlerin did not romance the government with words when he made public a Press statement Friday on his visit to the Unity Palace last Thursday.
In his outing, he also accused Anglophone fighters of targeted killings and burning of schools. But Barlerin's "naked truth" on military excesses have pierced the Biya regime and every political actor, majority from the ruling party has come out to castigate him over his choice of words.
One of  such is Communication Minister Issa Tchiroma Bakary, who said, "I am really surprised at the statement of US Ambassador, We are victims, the nation as a whole a victim."