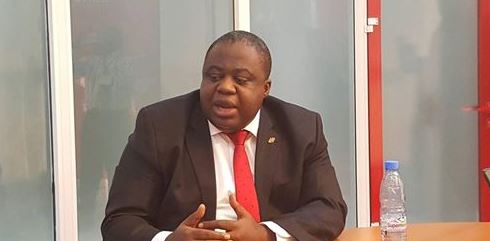 DOUALA, Cameroon-Wednesday May 23, 2018-8:30 AM Local Time (Cameroon News Agency) Every account holder at United Bank For Africa, UBA, is not just a simple client, he or she is our partner, Martin Che, UBA Regional Director for CEMAC, has said.
The new Regional Director made the statement Tuesday May 22, 2018 at the headquarters of UBA Cameroon, in Douala, during an informal meeting held with the Press.
Martin Che said the choice of the meeting was simply to discuss with Pressmen issues about banking, on UBA and most importantly have this cordial relationship with them whether things were good or bad.
The meeting which was characterized with laughter, happiness and sunshine, visible on the faces of participants, centered on projects of UBA, relation with clients, now described as partners, loans, treasury bonds among others.
The Regional Director said in line with its vision as a Pan-African Financial Institution, reaching out to clients and prospective clients is primordial; it is more of an inclusive banking system.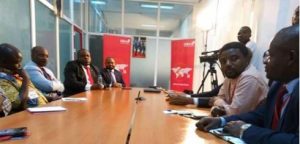 Since it is a marriage which needs to grow, Martin Che said a continuous friendly approach will keep it warm and strong, acknowledging that since account holders are not just simple clients but partners, it is good to be in contact with them and find out how they are doing.
He lamented on the fact that most people are still afraid to put their money in banks, saying, "There is need to put money in the bank, it makes the economy stronger. What will investors use if money was not available in banks to borrow?"
According to Martin Che, among the over 24 million Cameroonians with about 12 million above 18 years, they should open accounts with UBA the most trusted, reliable and consistent bank in the CEMAC sub region and worldwide. His measuring yardstick was based on quality customer services, top leadership, open door policy and the trust UBA has built for 75 years now.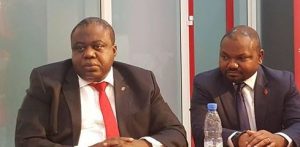 On his part, Domonique Mahend, Managing Director of UBA Cameroon, in response to a question on whether or not the bank has been affected in the two Anglophone regions rocked by socio-political crisis, said the two agencies in the regions are still operating despite the crisis because whether in war or not, clients still withdraw money.
He however said since they work with personnel who live in the affected areas, they always monitor the atmosphere and often discuss with other banks to know the way forward. He stressed on the fact that for this to be possible, the security situation is a motivating factor.He revealed, UBA Cameroon is planning to open an agency in Buea to boost their partnership with the University of Buea.
Presently there are 148,000 account holders at UBA Cameroon, in 17 agencies. The bank holds a deposit of 250 XAF billion and 130 so far given out as loans.
Tuesday's Press talk witnessed the presence of Omede Odekina, UBA Media Relations Officer, Chairman's Office and other workers from headquarters in Nigeria.