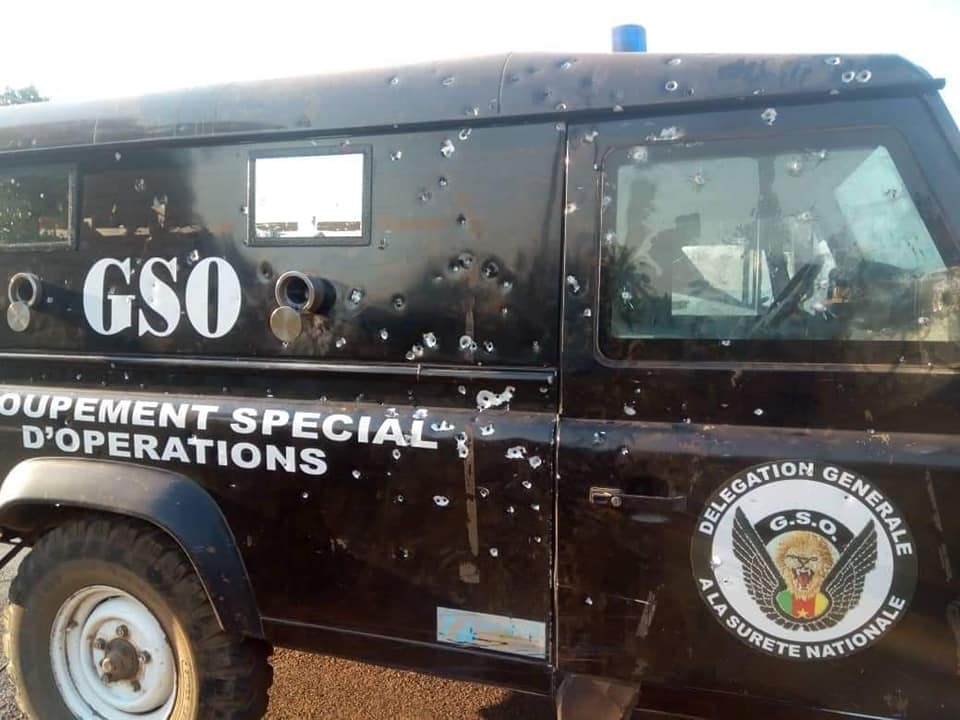 Cameroon soldiers went on a burning spree in Mankon 6,7 and 8 , North West regional capital Friday December 14, 2018. They burnt houses and stores worth millions of francs cfa. The Big Stuff CyberCafe, located in Mankon, suffered greatest damages as all its contents went up into flames. Denizens fled to neighboring quarters for safety.
The search for Amazonia separatist fighters in Mankon extended to Saturday night where serious battle took place in which Police vans were partially destroyed by the fighters while tyres were punctured.
The vehicle of Hon Fusi Namukong, SDF firebrand MP for Bafut-Tubah constituency was shattered by soldiers before realizing it's owner.