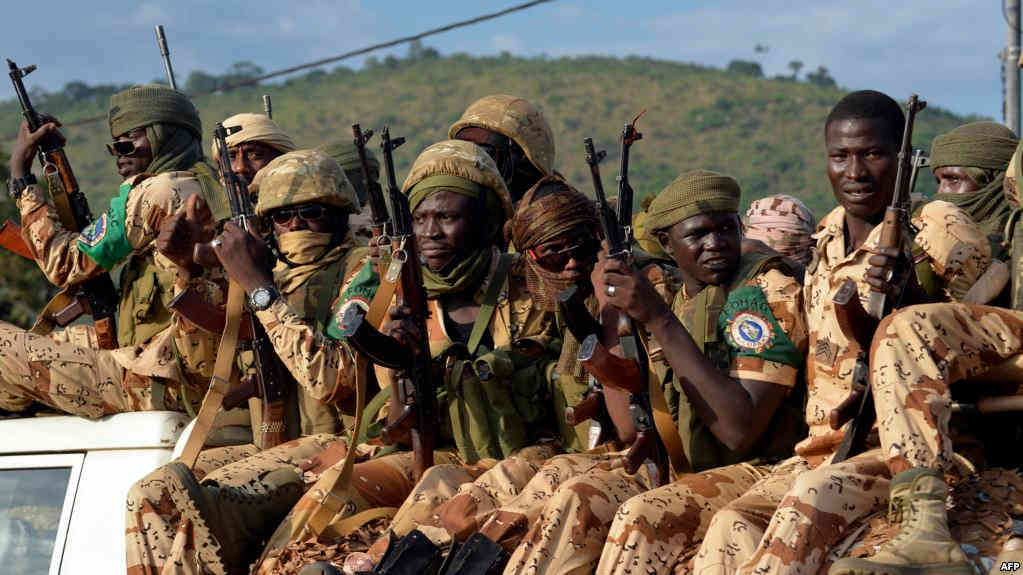 By Peter Kum
Maroua,Cameroon- June 27, 2017- 1 pm Local Time (Cameroon News Agency)At least 162 Boko Haram fighters have been killed by Chadian army in fighting between the Nigerian Islamist militants and Chadian army, defense ministry has revealed.
The ministry further states that the operations took place between the 24th and 25th June, 2017 during an offensive launch.
Colonel Azem Bermendoa Agouna of Chadian  army in a correspondence to Cameroon army officials  reveals that the fighting was carried out by Multinational joint task force at sector number 2 controlled by Chadian army. They seized 6 vehicles from the militants including one heavily armed fighting vehicle,several motor bikes were also destroyed in the process.
The provisional casualties report also indicates that 8 Chadian soldiers were killed while 18 were wounded. The Operation Thunder 4 launched some four months back has about 10,000 men from Chad,Niger,Cameroon and Nigeria who have joint forces to combat the enemy.
This resounding victory comes at the time when Chadian President Idriss Derby Itno has threatened to withdraw his troops from all war fronts if international aids are not provided.
Photo. VOAnews