Society
Cameroons's Anti Terrorism Law Danger to Press Freedom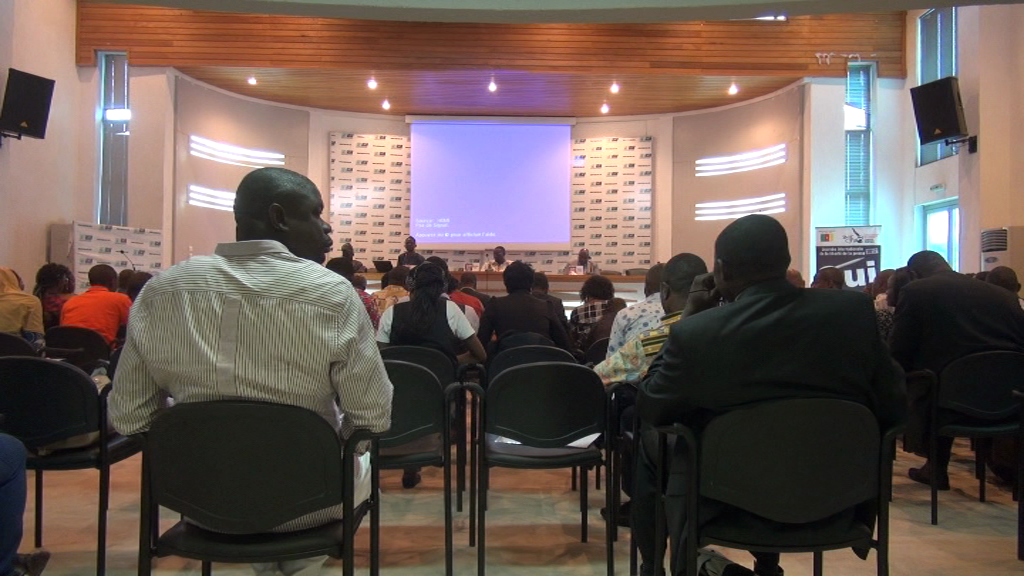 Journalists in Cameroon have strongly condemned the law on anti terrorism which was enacted by Parliament and approved by President Paul Biya. This law which has been used on a journalist, Ahmed Abba for the first time since it went into effect in 2014.
Members of the National Union of Cameroon Journalists, SNJC, have hit hard on the jail sentence of Mr Ahmed saying that the right to protect the source is fundamental for a journalist.
Dominic MEME of Sweet FM, a local radio in Douala thinks that things will get to worst and the practice of journalism in Cameroon will be dead if the law is not reversed.
Waheed Odusile, the President of the Federation of African Journalists and Union of Nigerian Journalists expressed dissatisfaction on the said law, he wondered why Nigeria which is at the heart of Boko Haram crisis has not enacted such laws.
To mark the 2017 WPFD, Journalists in Douala converged on Bonanjo under the SNJC to discuss the deontology, ethics, professional practices, management and financing of a media organ, the role of new media in the practice of journalism among others.
A march around the town of Douala was another high point Wednesday May 3, 2017 with placards calling on the respect of rights of journalists.
Celebrations culminated with a public talk organized by the Littoral chapter of Cameroon Association of English Speaking Journalists, CAMASEJ.
Every year, 3 May is a date which celebrates the fundamental principles of press freedom; to evaluate press freedom around the world, to defend the media from attacks on their independence and to pay tribute to journalists who have lost their lives in the exercise of their profession.