Front page
Society
Trending
CAMEROON UPDATES: Accident Between Truck And Two Buses In Douala,Long Serving SDO Leaves Fako and More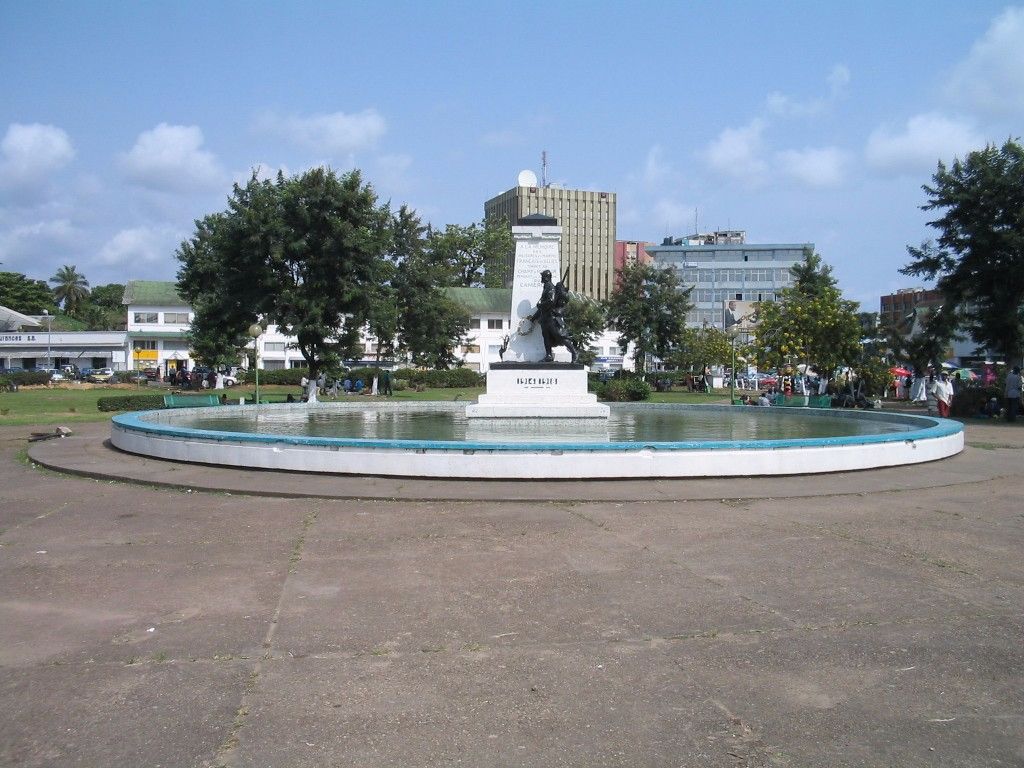 Good morning Cameroon welcome to our innovation,everyday you will be able to follow top news of the day LIVE on CNA as it happens including developments. We pledge to update you with breaking stories,verified and well treated with our professionalism.All you need to do is to scroll down for updates.
Here We Go!
Truck Crushes Two Inter Urban Transport Buses in Douala
An accident has occurred early Tuesday in Douala one municipality between a heavy duty truck and two inter-urban transport buses around 'Marche des fleurs' in Bonapriso. No deaths have been recorded nor injuries.
Eye witness accounts say it was a violent shock which took place as one bus from the Bansoa Airlines travel agency was heading to Terminus when it suddenly somersaulted around 5am Tuesday, another from Tresor voyage on its way to Yaounde violently hit the smaller bus leaving few persons injured. The driver of the 70 seater bus was avoiding to come in contact with the heavy duty truck which would have been fatal.
"Bad" Fako SDO Goes on Retirement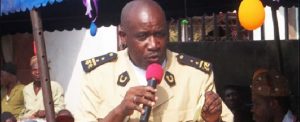 Zang III
George Zang III has been officially replaced as Senior Divisional Officer for Fako in the South West region.
He has been replaced by Engama Emmanuel Ledoux installed into his functions by South West governor Bernard Okalia Bilai.
Mr Zang III who has spent 7 years in the division was appointed in June 2010.
His reign as SDO was marred by series of complaints from villagers of indiscriminate land grabbing.
He was accused of intimidating locals especially chiefs to collect their land.
The chief of Upper Muea, HRH David Molinge had once told reporters that  Fako administrators and South West in General are very corrupt.
News of his departure was received with thunderous applauds from the public. The new SDO has been enjoined to fight banditry, chieftaincy crisis, land issues among other social and economic problems.
Social Media Comments on Zangs Departure
"He should go, Fako doesn't need land grabbers"
"Let him go back to where he really belongs. He was a thief sent by the Regime to kill and steal."
"Thank God. At least reporters will rest."
"GOODBYE TO SERIAL LAND GRABBING"
Heavy Rains Welcome New Bui SDO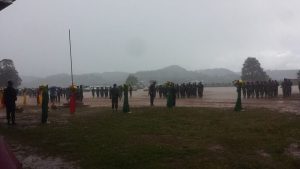 Ceremonial ground in Bui
The new Senior Divisional Officer for Bui division with chief town Kumbo,Mooh Simon took over office Tuesday under heavy downpour . Governor Lele Adolphe presided at the ceremony. Mooh Simon takes over from Nzeki Theophile who goes on Retirement.
Nyong And Nkele Gets Peter Tieh Ndeh As New SDO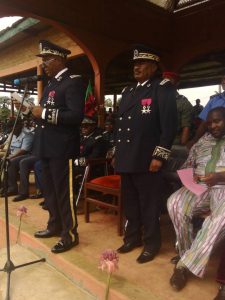 The new SDO for Nyong and Nkele division with chief town Eseka, Peter Tieh Ndeh has been officially installed by Centre regional governor Paul Naseri Bea with a special call for the new administrator to fight illegal forest exploitation and the issue of land title. Mr Ndeh was formally in Manyu division in the South West region.
We are together…