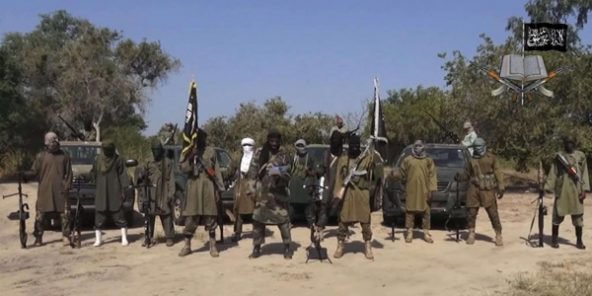 A 10-year-old cattle herder has been killed in north-eastern Nigeria while trying to remove explosives that militant Islamists forcibly strapped around his body, police have said.
The boy's younger brother was injured in the incident, which happened on Saturday on the outskirts of Maiduguri, the main city in north-eastern Nigeria, police added.
The two children came in contact with the Boko Haram militants while grazing their animals, police said.
The militants forced the elder boy to wear a suicide vest, and warned him not to tell anyone about it and not remove it until he got home, police added.
They returned home and the death and injuries were caused while unstrapping the vest, police said.
There have been persistent reports of Boko Haram conscripting children to carry out attacks around Maiduguri in the past few months.
So far, police say that 76 suicide attacks were carried out between March and July this year.
Monday morning, a female suicide bomber struck at a mosque in Maiduguri, killing eight people and injuring 15 others.
Kenyatta Vows to 'Bury' al-Shabab
Kenya's President Uhuru Kenyatta has ordered the security forces to wipe out militant Islamist group al-Shabab, saying its fighters should be buried – not jailed.
He made the comments after the militants took a senior government official and five other people hostage in the coastal region of Lamu on Thursday. Two people died in a rescue operation by the security forces.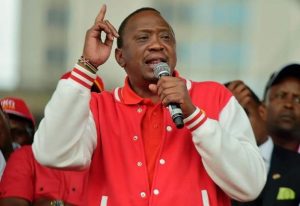 Speaking at a rally in Lamu as he campaigns for re-election in the 8 August poll, Mr Kenyatta said:
"We shall bury them. Fire must be met with fire. Our citizens are losing their lives. Our security forces are losing their lives. My principal secretary was wounded here a few days ago…"
"I have no apologies to make in taking the tough measures we are taking."

Curled  from BBC