Human Interest
Cameroon-Sea Port : Douala Dockers Go On Rampage, Paralyze Work for Hours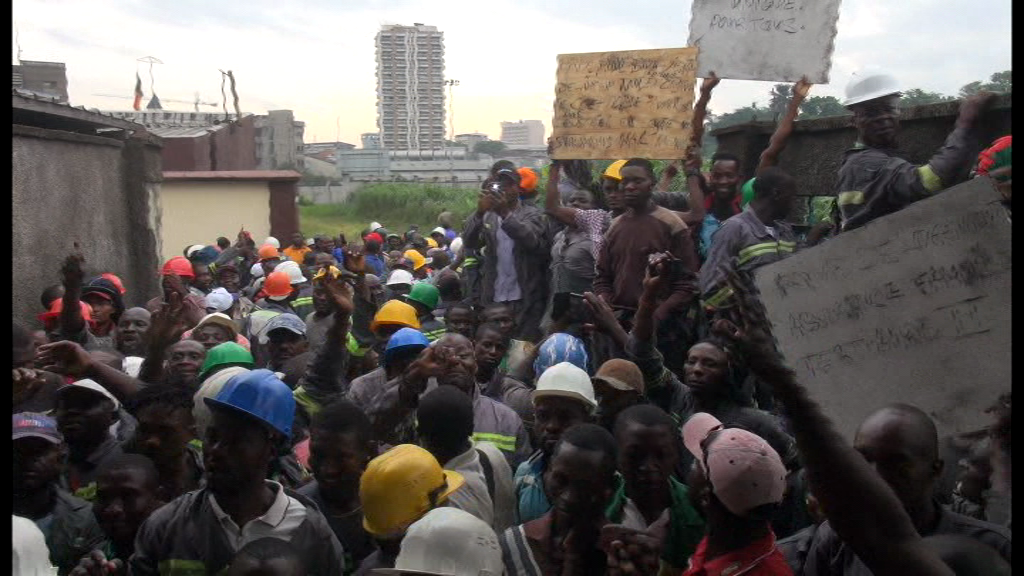 Over a hundredth Dockers from the Douala Autonomous Port have gone on strike Friday May 12, 2017 demanding better working conditions and Insurance coverage.
They blocked entrance leading to the head quarter in Akwa early Friday in an attempt to obtain immediate solutions to their plights.
They carried placards chanting Free! Free! Free! A message directed to management aimed at ameliorating their working hours which they claimed have not been evenly distributed and according to the take home package.
The arrival of the Divisional Officer for Douala One, Jean Marc Ekoa Mbarga did not stop the striking Duckers who said they needed to hear from the Senior Divisional Officer, Marche Bertrand Joseph.
They finally held a meeting at the Office of the SDO in which they, together management of GPAC, the organization that controls Duckers, decided that the Social Insurance coverage will be guaranteed, workers hours harmonize and general working conditions ameliorated upon.
At Press time, the SDO had gone back to the site to ensure that the workers resume work while waiting on management to fulfill its own part of the bargain.