Politics
Cameroon-Politics: CPP Rocked By Internal Crisis,SG Maintains May 20 Boycott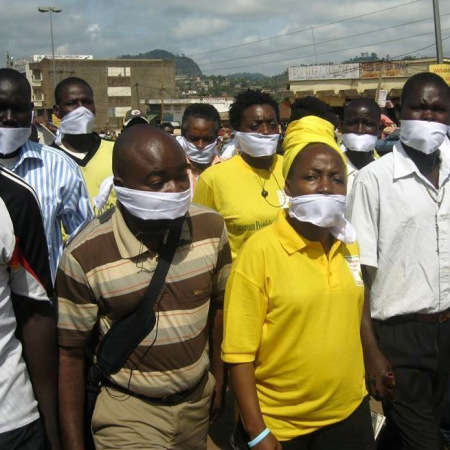 Yaounde,Cameroon
The Cameroon Peoples Party, CPP of Edith Kah Walla has been hit by crisis related to the May 20 Parade in Cameroon.
The Party's Secretary General Frank Essi has just signed a release in which he reiterated the stance of the CPP, which is a boycott of the parade across the national territory.
His release was in reaction to information read on National media, CRTV Tuesday May 16, 2017 purportedly given by the Vice President of the CPP Gerard Ndeby calling on militants of the party not to respect the outing of Kah Walla.
The CPP Scribe says by giving out such information without having the version of the National President of the party, CRTV has just proven that it has a huge role to play in misinforming Cameroonians and partaking government's actions in against a just cause initiated by the Anglophones.