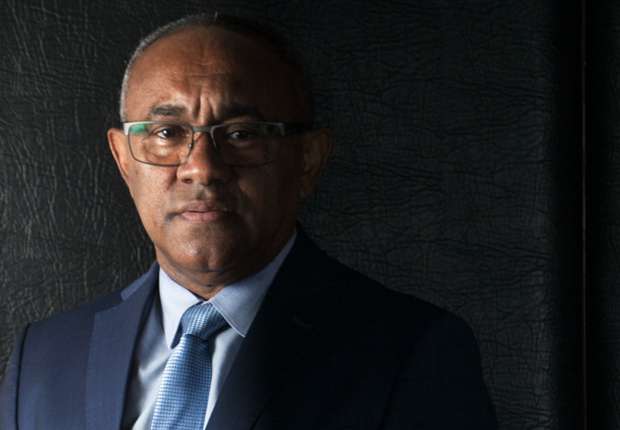 Buea, Cameroon-August 7, 2017-6:50 AM Local Time (Cameroon News Agency) The President of the Confederation of African Football, CAF, Ahmad Ahmad has said that Cameroon, host of 2019 African Cup of Nations, AFCON, is not ready for the Africa football jamboree and cannot even contain four teams.
He made the statements in Burkina Faso while on an official visit in which he was received by President Roch Marc Christian Kabore. According to Burkina 24, a local website, Ahmad Ahmad did not mince words when asked about the fate of Cameroon as the next host given that participating teams have increased from 16 to 24.
" In 2019 I don't want to speculate but you have to be aware that we will not just decided like that, we are going to make an official statement on those who want to host. Even if we have reports from Cameroon that they are working within the time limit allocated, we are still going to open hosting rights. You have definitely heard just like me on the Media that there are countries like Algeria and Morocco who are ready to host the event. You are asking me to respond, now I will tell you with four teams Cameroon is not ready to host the event even with four teams." Ahmad Ahmad told reporters.
His comments which seems to be the official position of CAF, comes barely weeks after the football body increased the number of teams from 16 t0 24 leaving many a football pundits in doubts whether Cameroon will be able to host the event when Stadia earmarked for the competition are still to see the light of day.
CAF will in September send an inspection team to Cameroon to monitor the level of preparedness in terms of stadia, hotel and other requirements.
The Cameroon government last Friday August 4 in Yaoundé reiterated that Cameroon is ready to host the event and that she was ready to receive a team this August.
Less than two years to the competition, Stadiums like Japoma in Doula and Paul Biya in Olembe, Yaounde are still at ground level.
Cameroon which was preparing to host 16 teams with few stadia is now expected to double efforts in containing other 8 additional ones. Sports Minister Bidoung Mpkatt had told reporters In July that the country before 2019 will have 32 stadia both for training and competition.
The threats by CAF's Ahmad Ahmad is seen by many as a revenge to Issa Hayatou whom he defeated in the 2017 CAF Presidential elections on whose mandate Madagascar was denied hosting rights of the 2017 U17 AFCON for unpreparedness.