Front page
Society
Cameroon: North-West and South-West Crisis, Situation Report N°8 as of 30 June 2019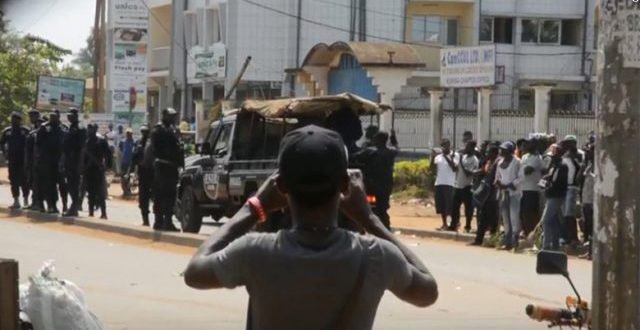 According to the United Nations, insecurity has forced more than 530,000 people to flee their homes since the conflict erupted in late 2016. Continuous armed clashes, civilian casualties and the burning of houses, hospitals, and other infrastructures continue to cause further displacements.
The humanitarian situation continues to deteriorate as incidents of violent conflict, abductions and widespread violations of international humanitarian law are becoming increasingly prevalent.
WFP, INGOs and local NGOs distributed food items to 112,962beneficiaries comprising of IDPs and members of host communities in both regions. In the North West (NW) 32,571 persons were assisted while80,391 were assisted from the South West (SW).
As of the end of June, WHO supported community-based surveillance activities in the SW have ended due to lack of funding. There are no surveillance activities taking place in the NW. The risk of an outbreak of preventable diseases in the NWSW is high.
841 protection incidents were identified and recorded in June only, an increase of 31.2%, compared to the previous month.
1,630 children had access to psychosocial support in Child FriendlySpaces.
92 new gender-based violence (GBV) cases were reported by GBV Sub-Cluster partners.
30,420 individuals were supported directly with WASH activities.
Full PDF report here:
https://www.humanitarianresponse.info/sites/www.humanitarianresponse.info/files/documents/files/ocha_cameroon_nwsw_sitreport_no8_june_19.pdf