Front page
Sports
Cameroon Midfielder, Remy Tazifor Joins NISA Club, Michigan Stars FC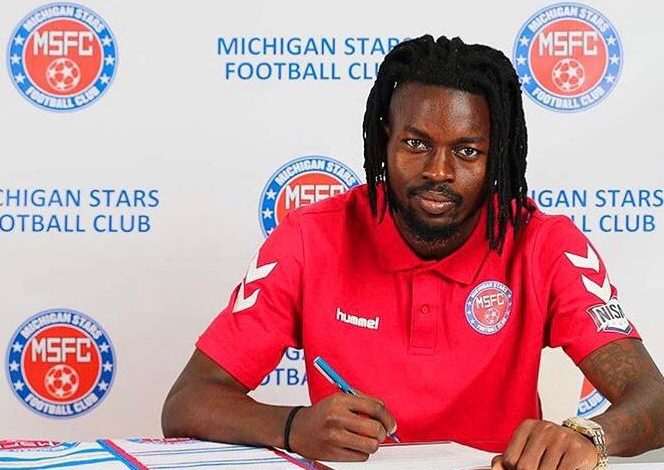 Cameroon born Midfielder Remy Tazifor has re-joined American
third-tier soccer outfit Michigan Stars FC roster for the 2019-20
Pro-NISA season. Per club policies, monetary terms of the contract
were not disclosed.
Remy last represented the Stars in 2017. He will be joining the
set up of former German International Alexander Strehmel who is now
the head Coach of the American Club.
"I am excited to play in the maiden NISA season, it feels good to be
here and I am hoping to make an input. We have a great set up here and
wonderful staff."
"We have a goal to achieve, I am happy to be part rich soccer history
of this club and its a dream winning titles here, he added".
A native of Limbe, Cameroon, Remy played youth football at Njala Quan
Sports Academy, DC United U-2 and New Hampshire Bobcats FC.
He started professional soccer at America Soccer League outfit Mass
United and Pittsburgh Riverhounds SC.
The Metro Detroit-based club, Michigan Stars FC was approved by the
USSF to begin full professional league play in NISA Pro-Spring 2020.
Michigan Stars FC club owner, George Juncaj, expressed his enthusiasm
for continuing his journey in professional football stating, "Great
success for Michigan Stars and all soccer fans in the Metro-Detroit.
For a team to be announced as a professional soccer team under NISA, I
will work very hard to bring good quality in the State of Michigan and in the U.S.A. Don't be afraid to join us. I also wish good luck to all."