Front page
Politics
Cameroon – COVID-19: French Embassy Negotiating Return Of French Citizens Passing Through Cameroon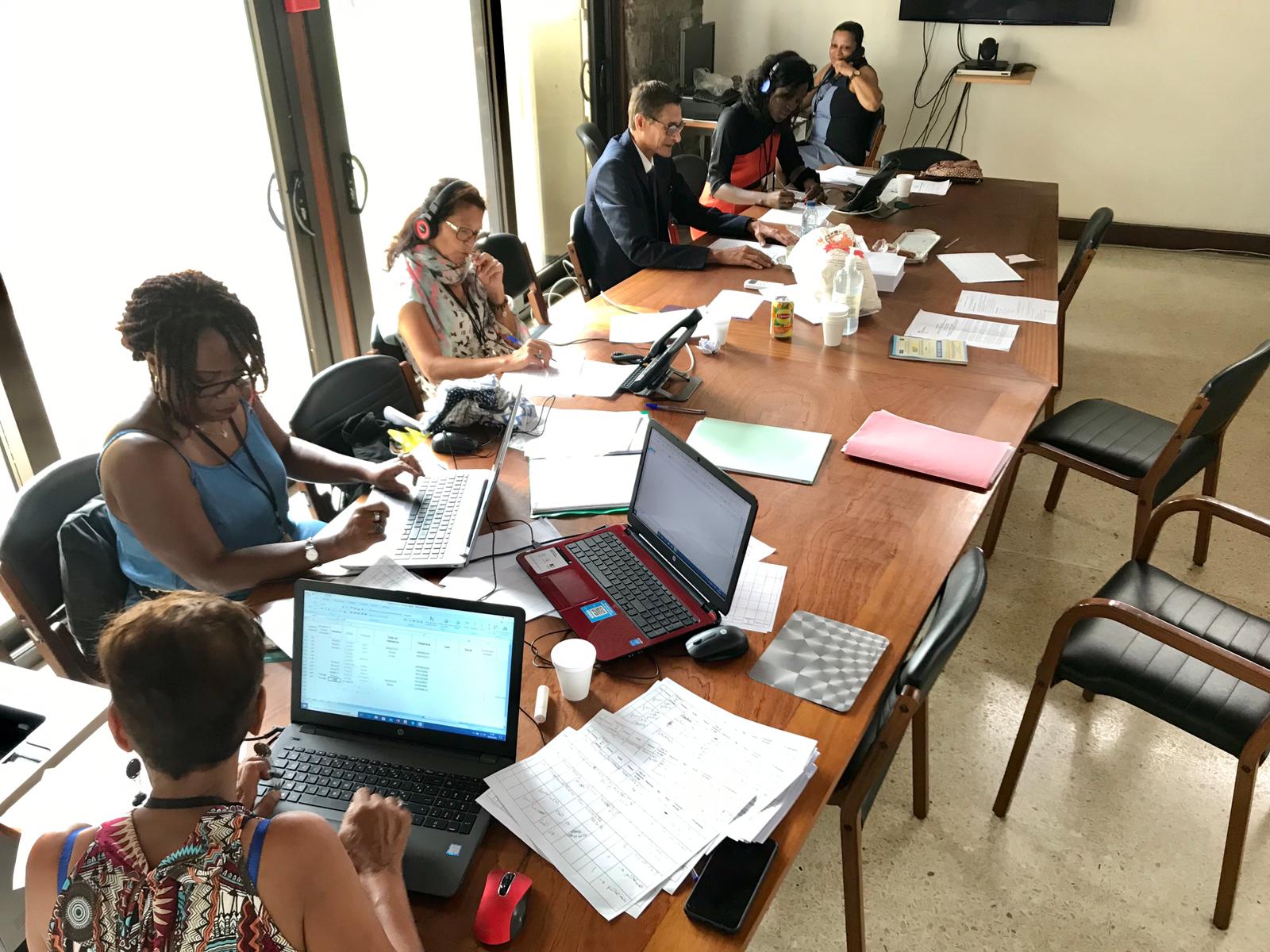 The information is contained in a tweet from Christophe Guilhou, the Ambassador of France to Cameroon, published on Twitter on Thursday, March 19, 2020.
March 17, 2020, after a crisis meeting organized at the star building by Cameroon's Prime Minister the Cameroonian government has enacted thirteen measures to deal with the Coronavirus. These include the closure of land, air and sea borders, the suspension of visa issuing procedures and the suspension of flights from abroad… The said measures came into force on Wednesday, March 18, 2020, and the authorities ensure that they are scrupulously respected.
However, in the coming days, the government will certainly waive one or two of them, so that French citizens passing through Cameroon can return to their country.
At least, that is what a tweet from Christophe Guilhou, the French ambassador to Cameroon posted on Thursday, March 19, 2020, on Twitter suggests.
"In Cameroon, we are taking action so that French people passing through Cameroon can return to Paris. We are in talks with the airlines and the Cameroonian authorities to re-establish a low-cost flight," he wrote.
The conditions for this repatriation were specified in a press release signed by Yves Le Drian, the French Minister for Europe and Foreign Affairs and his interior counterparts Christophe Castaner, and of Transport Jean Marie Djebbari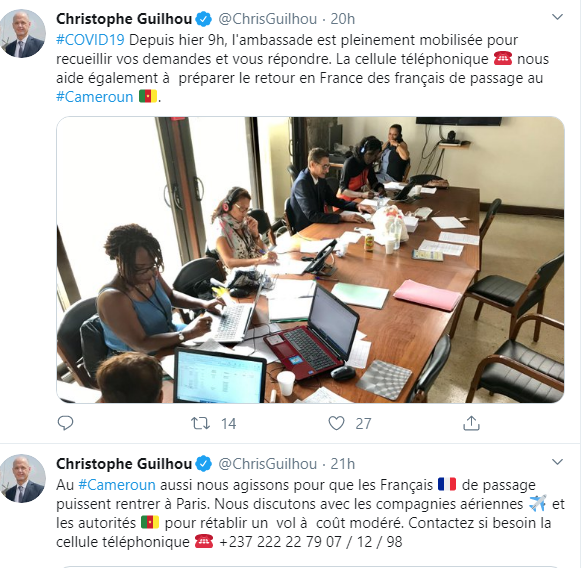 "… Regarding the French currently on temporary displacement abroad, we recommend on the other hand to take all the necessary measures to return to France. To help them, the Ministry of Transport asked the airlines to keep their lines open as much as possible and to moderate their prices. The Ministry of Europe and Foreign Affairs, with all of our diplomatic and consular posts, is fully mobilized to obtain authorization for special air links … These efforts have already borne fruit in several places … " contained a manifesto.
Picture: French Embassy