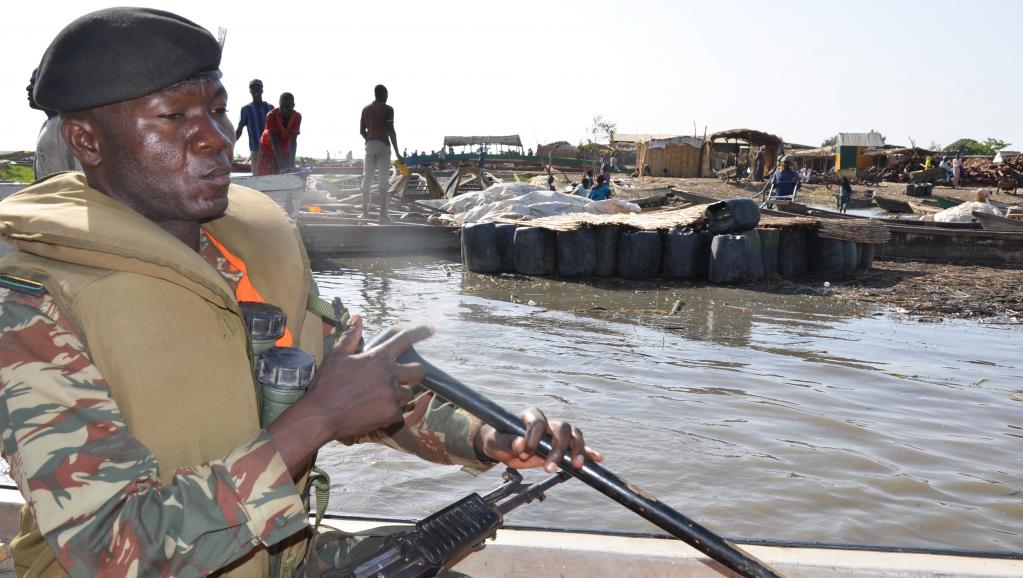 By Peter KUM
Bargaram,Cameroon, June 22,2017 (Cameroon News Agency) Serious fighting between Cameroon army and Boko Haram members has been reported in Bargaram,a locality in the Logone and Chari division in the far north region,a military source has confirmed.
CNA source says fighting began as early as 4 am when the terrorists arrived the scene where multinational task force is stationed with National Marine according to our military source.
CNA could not confirm reports that a soldier and two Gendarmes were  killed and weapons taken away but Cameroon army succeeded to push the attackers back to their base with serious casualties on their side.
Bargaram was at the center of attraction in July 2014 when heavily armed men about 500-600 stormed the place shooting and looting. over half a dozen soldiers are said to have died while Cameroonian army also inflicted pains on them.
Photo : AFP Patrick FORT, 2013
This story is developing…