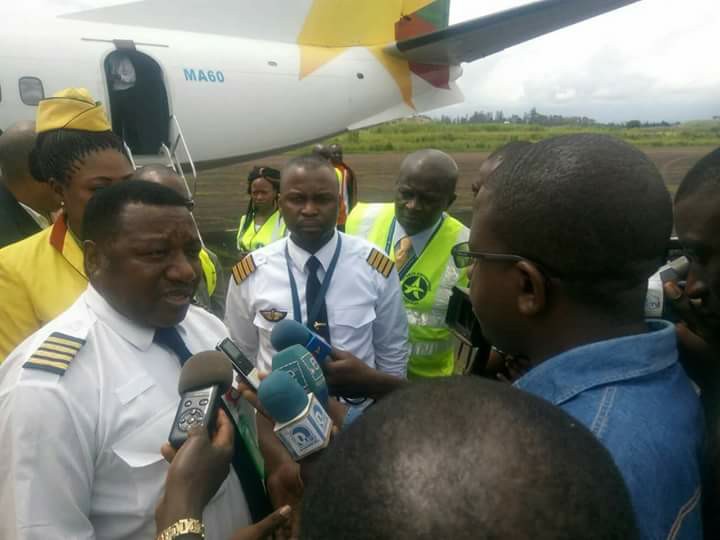 Bamenda, Cameroon-July 5, 2017-7:59 am Local Time (Cameroon News Agency) The first technical test flight of the Cameroon Airlines Corporation, Camair-co, to the Bamenda airport has been successfully executed on Tuesday July 4, 2017.
The MA60 Mantung, landed at the Bafut airport 15 minutes drive from Bamenda with crew on board feeling excited for having used just 45 minutes from the Douala airport to Bamenda.
Management has revealed the national air carrier will begin a round trip of FCFA 32, 000 from July 20 with Wednesday, Friday and Sunday as flight days.
The once abandoned Bafut airport vibrated to the rhythms of the plane MA60 and was once more brought to life after a long while.
The Bamenda destination is part of the restructuring program of Camair-Co aimed at giving more value to domestic flights and at cheaper rates especially in the northern parts of Cameroon.
But this inaugural flight to Bafut has been highly criticized by some Anglophone Cameroonians who raised questions on the technicality of the airport in terms of infrastructure, the structure and the environs surrounded by wild bush.