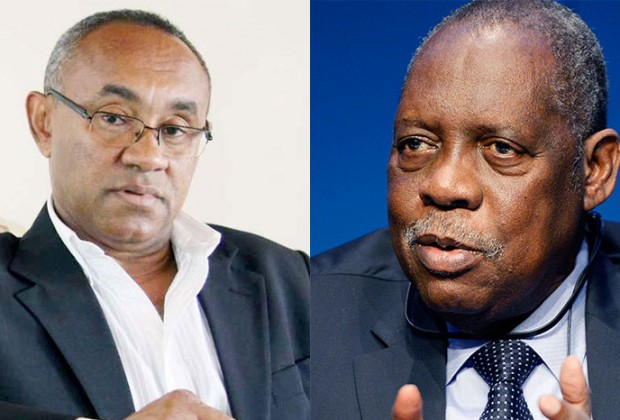 Yaoundé, Cameroon-August 8, 2017-2:00 PM Local Time (Cameroon News Agency) The Board Chair of Cameroon Football Academy, Issa Hayatou has described the recent statements of new CAF President Ahmad Ahmad on the level of preparedness by Cameroon to host the 2019 AFCON, as baseless and premature.
The former President of the Confederation of African Football says his challenger and winner in the recent election was supposed to allow the inspection team to carry out its findings before making such utterances. Mr Hayatou who was speaking on Tuesday August 8, 2017 in Yaoundé said Cameroon still has two years to construct stadia insisting that for his 29 years at CAF, no country has ever been ready two years before time.
"Today we have five stadia; three stadia, Limbe, Yaoundé and Bafoussam ready to host the competition with two others, Douala and Garoua under rehabilitation we are moving forward .Ahmad Ahmad is supposed to consult before talking. In Early 2017 when we withdrew hosting rights from Madagascar, it was four months to the event in May. All missions that went there recommended that the 2017 U17 competition be withdrawn from them for unpreparedness, which is why we gave to Gabon." Hayatou told reporters.
Issa Hayatou reminded Ahmad Ahmad that he must not do what he did in 29 years but should focus on his own way of ruling than trying to wage in against the organization of a competition which is still two years ahead.
Mr Ahmad Ahmad declared last week while in Burkina Faso that Cameroon will not be ready to host the 2019 AFCON and cannot even host four teams.
His declarations have been strongly criticized with many asking how he managed to gather such information when CAF inspection team is yet to visit Cameroon.