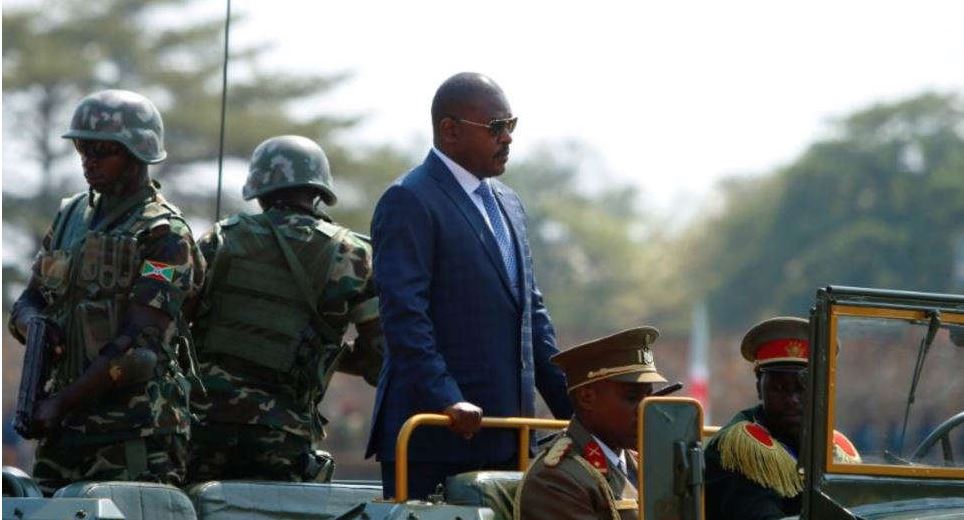 Burundi has announced a six-month ban on broadcasts by Voice of America and the BBC, two weeks before the country votes on proposed amendments to the constitution, including changes in presidential term limits.
The ban was announced Friday by Burundi's National Communications Council, which accused VOA and the BBC of breaching laws regulating the media and engaging in "unethical conduct." The statement said the ban would begin Monday.
VOA has two FM transmitters in Burundi that likely will be shut down if the government follows through on the ban. However, listeners still could tune in to VOA broadcasts on shortwave, the internet or FM transmitters in neighboring Congo or Rwanda.
Burundi is holding a constitutional referendum on May 17 that would extend presidential terms from five years to seven. The constitution would continue to limit presidents to two terms, but supporters of current President Pierre Nkurunziza say a "yes" vote would reset the clock and allow him to run for an additional two terms.
Nkurunziza has led the Central African country since 2005.
The United States strongly criticized the president for seeking a third term in 2015, and more recently it denounced alleged acts of violence and intimidation against opponents of the constitutional referendum.
Source: VOA