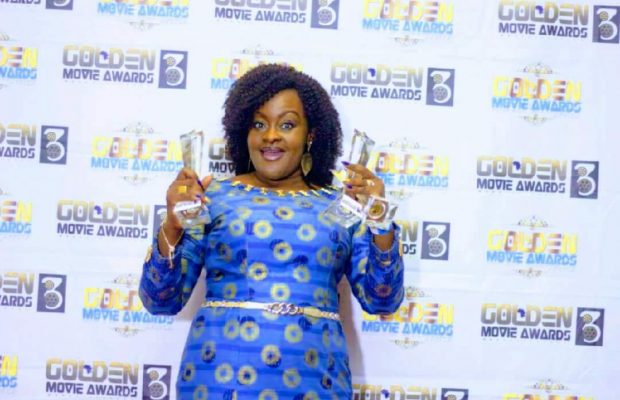 Douala, Cameroon –July 25, 2017-10:30 pm Local Time (Cameroon News Agency) Cameroon film industry came to the limelight recently in Ghana during the Golden Movie Awards Africa, GMAA, with a popular Television series SAMBA saluted with thunderous applauds after it backed home three prizes.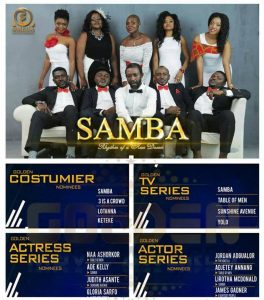 The Series marshaled by Producer Brenda Shey Elung won the Best actress which went to Ade Kelly, Best Actor by Libota McDonald and Best TV Series.
Feeling Elated Brenda Shey Elung told Decoded that "Kudos to the fantastic script writer PROXY, the amazing director ENAH John Scott, Achille Brice,  Dr Ray,  Delvis, Anurin, Jeffrey Epule, Nina Marie, Otia Vitalis, Nsang Dilong,……….and the entire SAMBA team once more for the hard work and determination. Even though we all could not be present, it was a blast with the warm and welcoming audience," She said.
She explains that Samba is the name of a Brazilian dance of purely African origin. It is a high-end fashion series that talks what the modern African woman goes through in marriage. The cast consists of the cream of the Cameroonian industry. The actors include Epule Jeffery, Desmond Wyte, Solange Yijika, Ebota, Nsang Dilong, myself, Ade Kelly, Vitalis Otia and more. It is not your everyday story, it is filled with suspense: each episode ends with suspense. The scriptwriter wrote it that way to keep the viewers engaged.
She was given a heroin welcome at the airport and family residence.
https://www.facebook.com/shey.mabaah
https://www.facebook.com/shey.mabaah
The production house Omega 1 Entertainment has barely existed when its works have gone worldwide.
The Vice President of Cameroon Film Industry has promised something bigger in the coming days ahead.