Human Interest
BREAKING : AYAH AYAH Abine Son of AYAH Paul Gains Freedom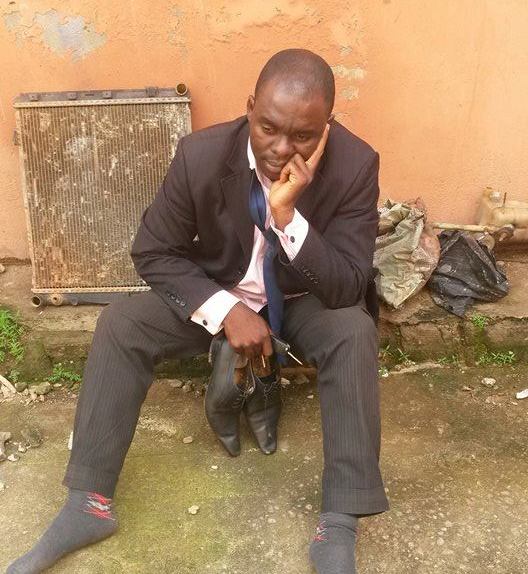 The son of Justice Ayah Paul Abine,former Advocate General at the Supreme Court, has been released from the State Defense Secretariat Thursday June 8,2017 .
AYAH AYAH Abine was arrested Wednesday at the Military Court in Yaounde for allegedly taking pictures in the courts premises,an exercise which is prohibited CNA gathered.
He was arrested alongside his cousin and later ferried to an unknown destination according to family sources.
It was later reported that they were transported to the State Defense Secretariat where his father is locked up.
CNA has learned his iPhone was seized.
AYAH AYAH write son his Facebook page:
REDEMPTION! 
Kindly tell all around you that I am Just back from jail after I was picked up yesterday at the military Tribunal Yaounde alongside my younger cousin, as I came to his defense, just after he took photographs of myself, Hon. Joshua Osih and Barrister Kan, outside the court room, contrary to all the lies and misinformation you have all been fed with this far. That is the truth. I chose not to abandoned him to his fate and let him suffer alone. He is my responsibility. Thanks be to God for letting my entire family and especially my mum for bailing me out of this wahala.
What an experience it was. I spare you the details for heaven's sake. What I will say is this: There's need to pray for all those under detention especially the 'anglophone' detainees on the account of the 'anglophone' crisis. They must be going through the darkest moments of their entire lives. Just one night for me and…..
Meanwhile, you must have already gotten news that our only Advocate General of the Highest Court of the land was retired yesterday June 07, 2017. What a price he pays? May you all remember him in your prayers and in all you do….
GOD HIMSELF FIGHTS FOR US….